Bistros: from sanity war to peace at the bar
The Iron Curtain has been motionless since the night of March 14 to 15 at Bonjour Ivresse. As for many businesses in France and in the world. Time is long in the technical unemployment. So all that remains is to dream of a recovery, even though it is still a long way off.
Fill a fucking pint. Slightly tilt the glass with your right hand, left hand firmly clinging to the shooter's handle. Watch the blond nectar rush and swirl between the docile walls of the fifty centilitre container. The foam, the beautiful, immaculate foam, which may overflow a little, maybe a lot (you won't have the wrist feeling anymore…).
On the other hand we're not hiding it from you, the first pint will be for us, just for us, well before the official reopening of the harbour. Because after… after… In the pubs, the "world after" will be the resurgence of the world before ! And in the form of a geyser: hugs, hugs, hugs, alcohol, smashing of glasses against each other, cries, tears, kisses, three Bud, a bottle of Pinot, three caïpi, seven shots of Teq' !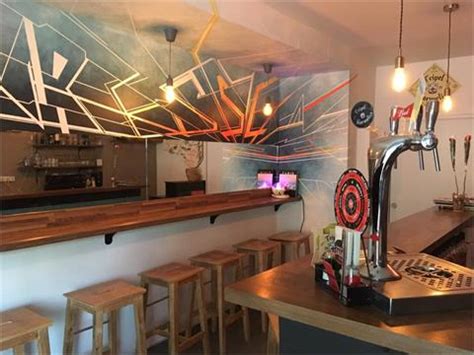 After the health war, it will be [peace] ro salutary. At the counter, women and men will resurrect at their first sip of beer! From 18 to 127 years old! On the waitress and waiter side, the mask will be essential to avoid drinking all the shots that will be offered to us. More than one service will be saturated! But for a good cause; it will be a vast group therapy exorcising the over-blues of confinement. Kind of a big drinking raout. And hopefully there'll be people at the windows, when they close at 2:00 a.m., to applaud our daily performances. And not just neighbors, who are overcome by noise and fury.
In the meantime, we recall one of the bar's mottos, displayed on the walls and taken from Antoine Blondin's book "Un singe en hiver": "If I were to miss something, it wouldn't be wine but drunkenness. We can't wait to get back to the dizziness and start saying, "Bonjour Ivresse" (Hello Drunkenness) again.
Copyright: Cyril Masurel & FEAT-Y
Website: https://www.facebook.com/BonjrIvresse/