Today, the internet and social networks are precious tools to spread a green and responsible message: tutorials, testimonials, DIY… Everyone is encouraged to find meaning in what they produce and consume on a daily basis. For 4 years, Céline Séris has been sharing her knowledge through her blog and her YouTube channel Iznowgood. A real exchange between her and her community. A few days ago, she published Mon dressing heureux (Hachette editions), a guide to accompany readers towards a more eco-responsible, more ethical and caring fashion towards oneself and others.
Feat-Y : What is your background?
Céline Séris : I first went to business school and got a Master's degree in finance. It was through travel, books read, and discussions that I wondered if what I was doing really fit me. In 2017, I resigned from a financial audit firm after working there for three years. My new goal was to regain control of my time: I realized that it was the most valuable commodity in my life. I wanted it to be well spent, and above all, I wanted to be the only one to decide what to do with it. This time allowed me to think about what I wanted to do, and then I created the Iznowgood blog.
Feat-Y : What subjects do you deal with?
C.S.: At the beginning, it was only dedicated to ethical fashion! It's a subject that had been close to my heart for years. I realized that there was a lot to talk about behind a T-shirt that was only sold for 5 euros. But at the time, nobody was really talking about it. I started to do a lot of research in order to produce informative articles. It was also an opportunity to introduce Internet users to brands offering a more virtuous model of fashion.
Thanks to Iznowgood, I am able to write about topics that I like and that I want to explore further. At the beginning of the blog, the articles were about ethical fashion, but then they followed my own path. Iznowgood then opened up to topics dealing with a more responsible lifestyle and consumption.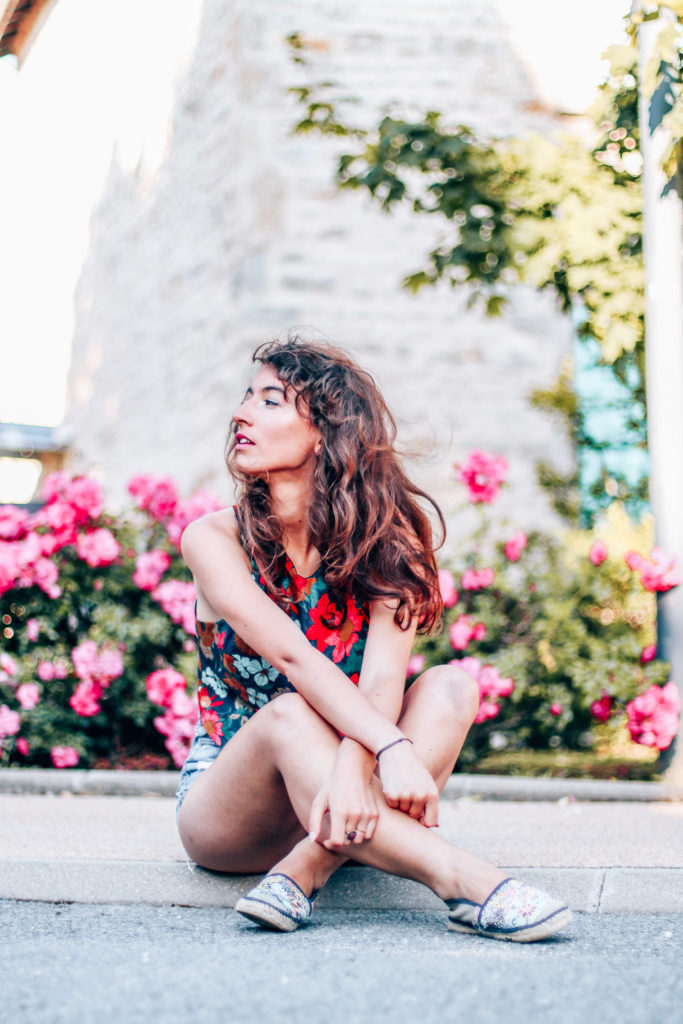 Feat-Y: When surfing on the Iznowgood blog, Internet users can also discover an ethical brand generator. What motivated its creation?
C.S.: A year after the blog was launched, I received a lot of questions on specific topics. For example, I was asked where to find jeans made in France for such and such a budget, where to find a coat without wool… However, in 2018, many products were already on the market. I then understood that brands were devoting a large part of their budget to ethical and responsible production, to the detriment of the communication budget, which is a pity, since the interested people could not find them. So I had the idea to create this Marqu'IZ generator, free for the users and the brands that appear on it. My partner is a web developer and helped me to set it up!
Feat-Y : How does it work?
C.S.: It is a form in which you can enter the category of clothing you are looking for, your budget, your style, and your consumption priorities: made in France or in Europe, with recycled materials, organic cotton, etc. The generator, updated regularly, takes into account all this information and then suggests brands that might match our expectations.
Feat-Y: On what criteria do you base your inclusion of brands?
C.S.: Today, the Marqu'IZ generator has over 600 brands! The vast majority of them come from my research, but brands have also contacted me to appear in the generator. All of them make efforts to be virtuous on several points, notably by paying the people present on their production line properly, or by taking into account the preservation of the planet. The proposals are varied enough so that everyone can find what matters to them, such as natural materials to preserve their health, or a directly ethical fashion, without suffering during the manufacture of the garment. Moreover, the brands present in the generator are only those from which I could buy a product myself. Faced with the density of offers, I am becoming more and more demanding to consume better.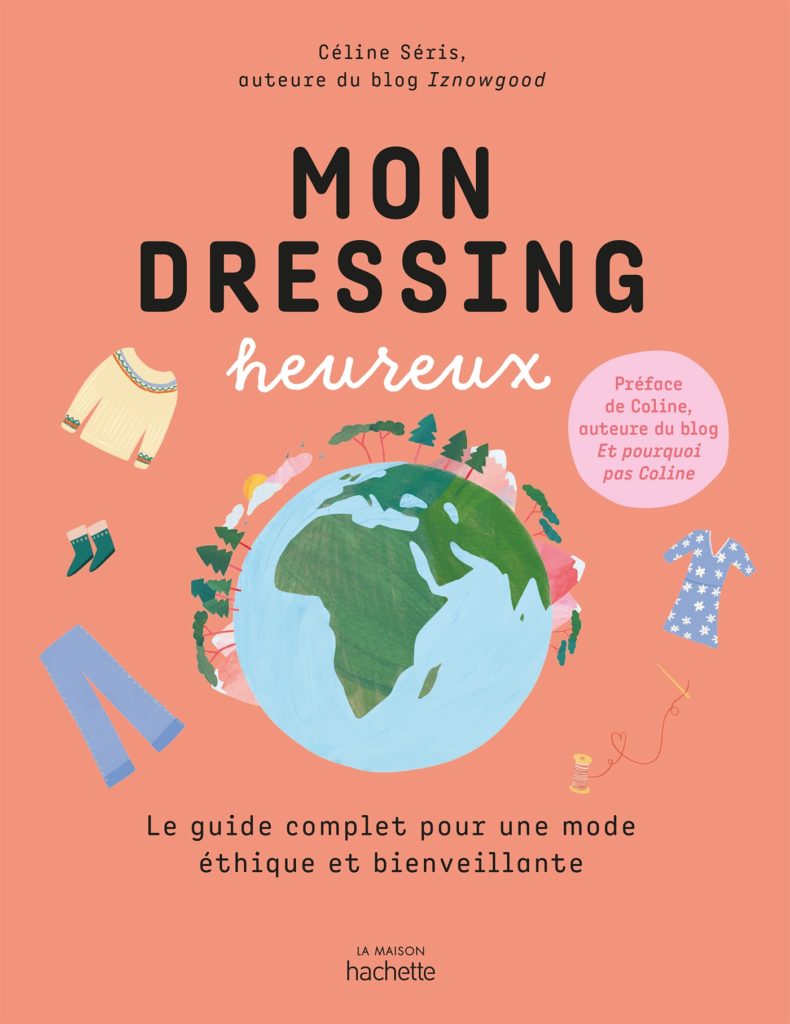 Feat-Y: You have over 42,000 followers on Instagram, and over 20,000 on YouTube. How does that impact your creative process and thinking?
C.S.: My community has grown over the years! Interacting with so many people, ideas and thoughts pushes me to feed my thoughts, and it also brings me a lot of sources of information. My subscribers are engaged and enjoy sharing their knowledge. Moreover, being carried by a growing community makes me feel that the message is heard further and further away, and by more and more people. Today, people are more aware of these topics, which is essential to encourage a caring model of fashion.
Feat-Y: Over the years, have you noticed a change in the behavior of some retailers?
C.S.: The big fast fashion brands are starting to offer "conscious" collections, a sign that mentalities are changing. Nevertheless, I see this as "green washing", even if everything is not black and white. Of course, it is an argument used to sell more items, but a "conscious" range can be the beginning of an awareness for people who have never questioned the products they buy. However, this change must not remain on the surface, but evolve, hopefully leading to a more virtuous fashion model.
Feat-Y : What are your plans?
C.S.: My partner and I are settled in Portugal, and we plan to build ourselves an autonomous house. We will have to live on the land during all the work, and our choice fell on a tiny house, version van, to live there and move. We already traveled in van, but we realized that this solution was not so clean, ecologically speaking. However, while inquiring, we discovered that it was possible to drive with recycled oil, and this idea seduced us!
So we bought an old van, converted the engine to run on vegetable oil, and killed two birds with one stone: having our little house on the land and traveling in Europe, while reducing our carbon impact. For the moment, the van still needs to be fully fitted out, and the construction of the house is waiting for us. These projects should keep us busy for the next few years!
Interviewed by Mélanie Domergue
Infos :
blog : https://www.iznowgood.com/
Marqu'IZ generator: https://www.iznowgood.com/generateur-de-marquiz/
Instagram : https://www.instagram.com/iznowgood_/
Youtube : https://www.youtube.com/channel/UCy7OmUfVe6Sk6DWKfhaA7YQ