Tell me how you dress, I'll tell you who you are! A future store dedicated to women is about to open this month in Mornant, near Lyon. Every day, three customers by appointment will be able to drop off their clothes or accessories. The manager, Yulia Mougin, will select 10 items for each deposit. Every week, nearly 150 new items will be added to the store: basic or original clothes, there will be something for everyone! Moreover, Yulia Mougin will give you her advice to leave with THE piece that suits you. Today, a Zeste participative financing campaign has been launched to finish equipping the store, its decoration, and to refine its eco-responsible communication.

Feat-Y : How did the idea of Mojoy the store come about?
Yulia Mougin : Before, I was a fitter at Ikea. So I had a rather artistic training, destined for commerce and sales. I felt the need to leave, and I thought about a personal project, which was initially clothing coaching. Between the end of 2019 and 2020, I created an offer to accompany women through clothing. Last year, a coach followed me for a month and a half; this accompaniment brought out again a desire born 9 years ago: to open a deposit and sale store! The logistics, the display of clothes with beautiful windows and the customer relationship are the elements that pushed me to launch. Planning to have a place also supported my idea of clothing coaching.
In September 2020, I took an internship at a clothing store, and this experience reinforced my choice! At the time, I was not yet looking for a place, but I was managing my communication strategy for clothing coaching. And then, the location came to me: some friends were occupying it and were planning to move. I then took the opportunity to launch a survey to know if people would be interested in a drop-off store, and I got 98% positive answers, a sign that there was indeed a need!
Feat-Y: How will it work?
Y.M.: Mojoy is a store supplied by the depositors. It will be a pleasant place, where you can also stroll and hunt. These pieces will be like new and will be classified by type, size and color: I want to add an artistic sensibility. People wishing to deposit clothes or accessories can do so by appointment. I will choose only 10 pieces for each deposit, so that everyone can deposit their items. Once the accessories or clothes have been selected, I will give them a price, before sending a contract to the person depositing. If she agrees, the contract will be valid for two months. After this period, she will be able to come and collect the remaining items, or her earnings, which amount to 35% of the sale price in the store.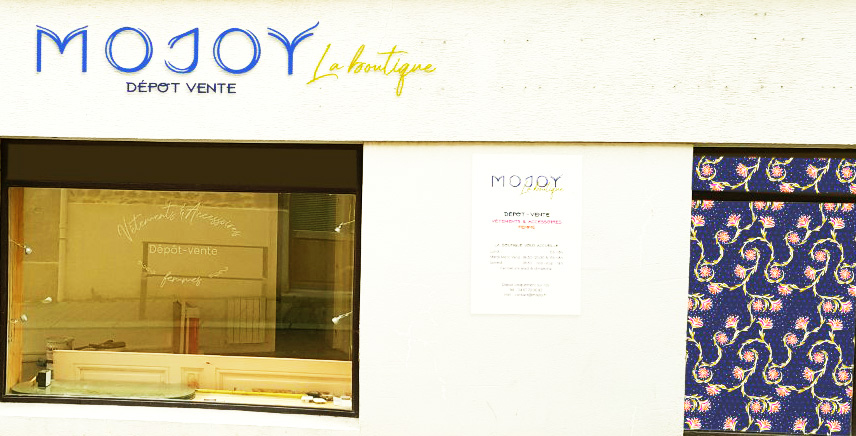 Feat-Y : What does the name "Mojoy" mean?
Y.M.: It's a contraction of two words: "Mojo" and "Joy". It all started with "Mojo", for the song by M and the instrumental "Soul Bossa Nova" produced by Quincy Jones and which appears in the film Austin Powers. The mojo is also an African amulet that can be worn on oneself; it is a life impulse, a strong vital energy. The store will be alive and always moving, so not only did I like this word, it was perfect! As for "Joy", it's something that characterizes me and that I want to spread!
Feat-Y: Your survey showed that there was a strong demand for such a store: how do you explain it?
Y.M.: For the moment, there is only one women's clothing store in Mornant! People sometimes tend to go to Givors or Lyon to get dressed, where you can find the national brands… There is also Emmaüs, but it is not the same shopping experience. My project is based on proximity and responds to an expectation. Having second hand clothes is in the air of time, and to deposit its articles in exchange of earnings is an interesting step! Moreover, Mojoy la boutique is an opportunity to reinforce the social link: the place is located on a place of passage, and against all expectations, many old people showed interest! The necessity of this link is found even in the choice of the motif of the store: the arabesques are the links between the flowers (the clothes), and connect us all to each other.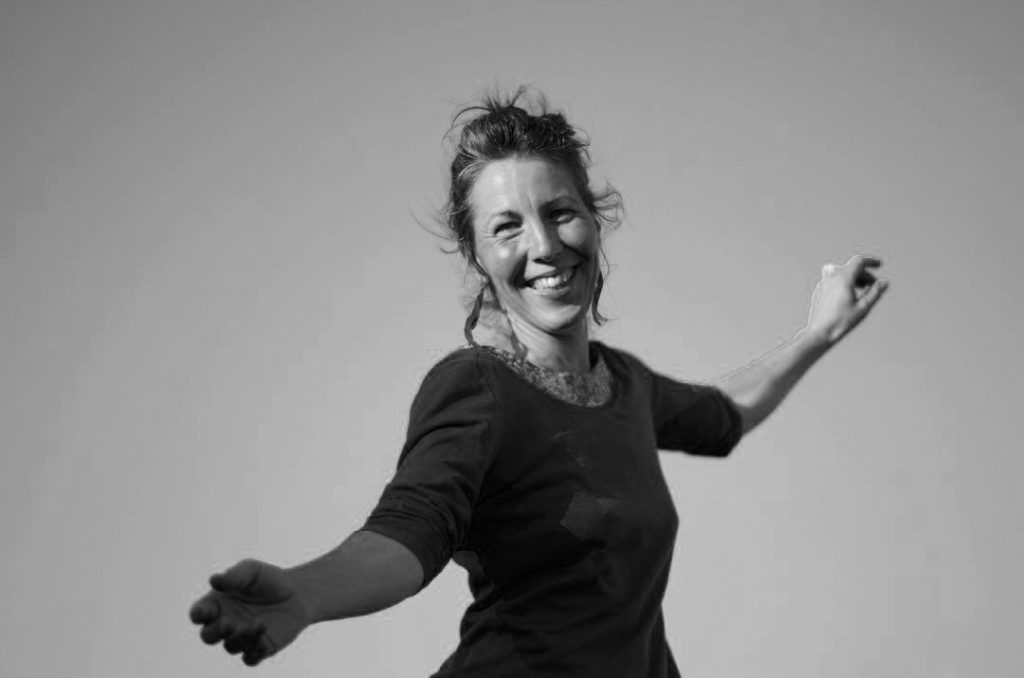 Feat-Y: Walking around Mojoy will also be an opportunity to find new items, from end of series. Where do they come from?
Y.M.: I have established a partnership with a local beautician, located 10 minutes from the store. She also carries out Captain Tortue sales, that is to say sales of clothes at home, by working with stores in Lyon offering discounts of 50% on unsold items. As a customer of hers, I was already seduced by the quality of the clothes, and that's how I got the idea to work with her! She will come to Mojoy's to drop off her remaining items at the end of each season, and they will be available while stocks last.
I also want to bring a Nordic spirit to Mojoy! I am of German descent, and my mother lives in Germany. When I go to visit her in the North, I like to go to a store that sells new clothes, with a Danish, Dutch and Swedish inspiration, with colorful and colorful patterns, for both children and women. Her manager will also provide me with unsold or discontinued items! I have chosen pieces that I like, and I should receive them soon, to offer them at 40% of the sale price.
Interviewed by Mélanie Domergue
Infos :
ZESTE CROWFUNDING PAGE : https://www.zeste.coop/fr/mojoylaboutique
WEBSITE (COMING) : http://mojoy.fr/