A dabbler, originally coming from the world of grahism. He enjoys mixing, exploring various mediums in his creative process. We can find in his panel of mixed techniques, collage, stencil, diversion of objects.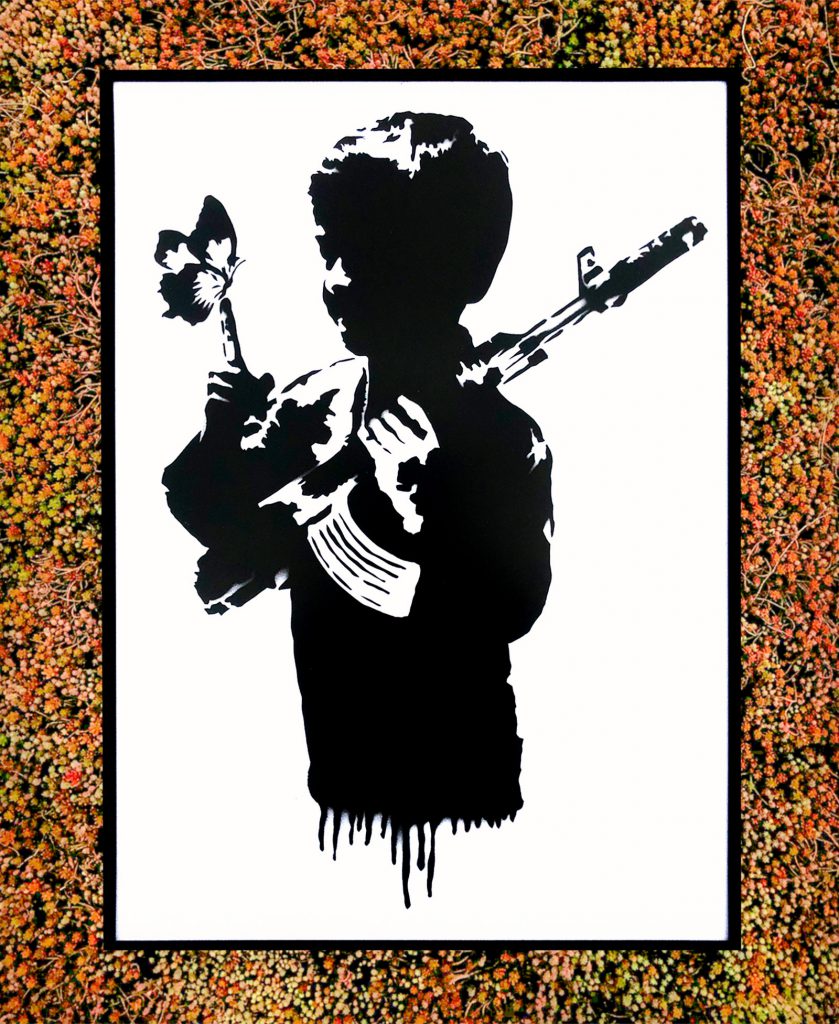 His favourite subject is the ironic and acerbic transcription, seen through his prism of today's society.
His art is a way of expressing himself, he wants it to be engaged or even satirical about the world around him. For him, "when the heart and the mind express themselves, the hand becomes the translator".
As an artist of street art, his references are very broad, and range from Joseph Beuys, Sophie Calle and Marcel Duchamp to the famous Banksy and Shepard Fairey, Andrea Crespi, Goin art, IamFake, Jps, Jaune art, Never Made, Dangr Lab, Blek le rat, Shawn Stussy…