It sounds crazy, but in 10 seconds you can help a visually impaired person, sometimes on the other side of the planet. In 10 seconds, thanks to an application.
Feat-y went to discover Be My Eyes.
What is Be My Eyes? An application that "gives sight to the blind and visually impaired". Through a worldwide network, the app connects sighted volunteers with visually impaired people. Volunteers are called on an ad hoc basis to help visually impaired people in their daily lives.
We discussed it with Marie from the Blog, Le Blog de Néroli.
Feat-y: Why did you decide to join the Be My Eyes application?
Mariel: I discovered the application a long time ago. I don't remember it very well, but I immediately thought the concept was great! We give a little help to help visually impaired people. It's a great invention.
Feat-y: How do you join the volunteer network?
Mariel: Since I've been registered, I've noticed many changes in the interface.
To register, simply download the application. Everything is clear, it's really well thought out.
We can choose our language. If people are worried about whether to speak English: no it is not necessary. In my case, I chose to help people who speak French and English because I practice both languages, but if you prefer to choose only French, it is possible.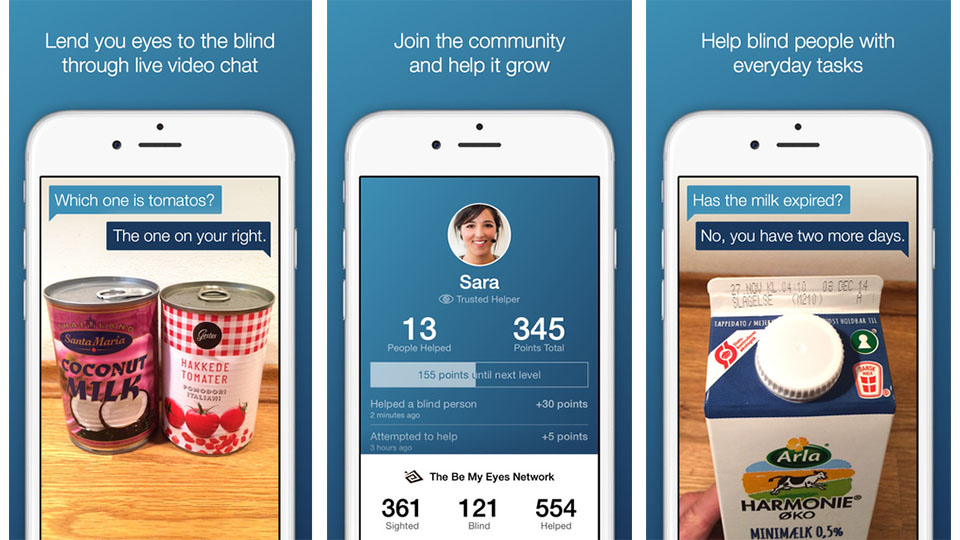 Feat-y: How does a call with a visually impaired person go?
Mariel: The phone rings with a different ring tone than usual, but nothing scary.
All calls are fast. Really, I think the average call lasts 10 seconds. So it's really very short. In a very short time, I can help a person on actions of his daily life.
It is also important to know that all calls are anonymous. I never received any information about the people I was helping: no names, no locations, as the people are filming, you can't see their faces.
Plus, the people are really nice. They are very grateful. I remember helping an English-speaking person who recognized my French accent. She was surprised and thanked me several times for taking the time to help her.
Feat-y: What things have you done to help visually impaired people?
Mariel: The last call we received was for someone who wanted to know if they had received the perfume they had ordered. I had to confirm that the bottle looked like what she was expecting.
Otherwise, I think the first call was to set a heater. The call was quick while the person was accessing the settings behind the couch.
Since 2018, I have been contacted about ten times. You don't need to have any special skills. These are everyday tasks: managing a hotplate, reading a recipe, or informing about the contents of an invoice.
Feat-y: Is there anything you would like to add to encourage others to join the network?
Mariel: Don't worry if you think you don't have time to answer a call. We are a large community, there are more caregivers than there are people being helped. If you are unable to answer, the call is automatically transferred to another person.
It is necessary to talk about it around us! The application can help many more visually impaired people who are not yet familiar with this solution.
Feat-y: Do you use other volunteer development applications?
I am a nurse. For some time now I have been using two other applications: Save LifeandGood Samaritan. They contact people to carry out emergency actions during a cardiac arrest.
To register, applications require proof of a diploma in first aid training.
I was contacted once. My phone rang, it was much more alarming than with the Be My Eyes application. A message appeared: "Someone needs you for CPR". In fact, the application geolocated me close to the person in cardiac distress. The app automatically told me where I should go and how to get there as quickly as possible. When I arrived, the firefighters were there. They understood the reason for my presence and took over. Translated with www.DeepL.com/Translator (free version)
Interview Alicia Delambre
Internet: https://www.bemyeyes.com/
Instagram : https://www.instagram.com/p/CFhot7whfSg/
instagram blog de Neroli: https://www.instagram.com/leblogdeneroli/