Are you looking for an original accessory or garment? Midnight on Earth might just be what you're looking for! This brand from Bordeaux offers ecological and vegan shoes, bags and clothing. There is something for every taste, with women's and men's collections. Polluting materials have been replaced by grapes, apples, cereals and recycled bottles. Meeting with the designer, Marie Viard.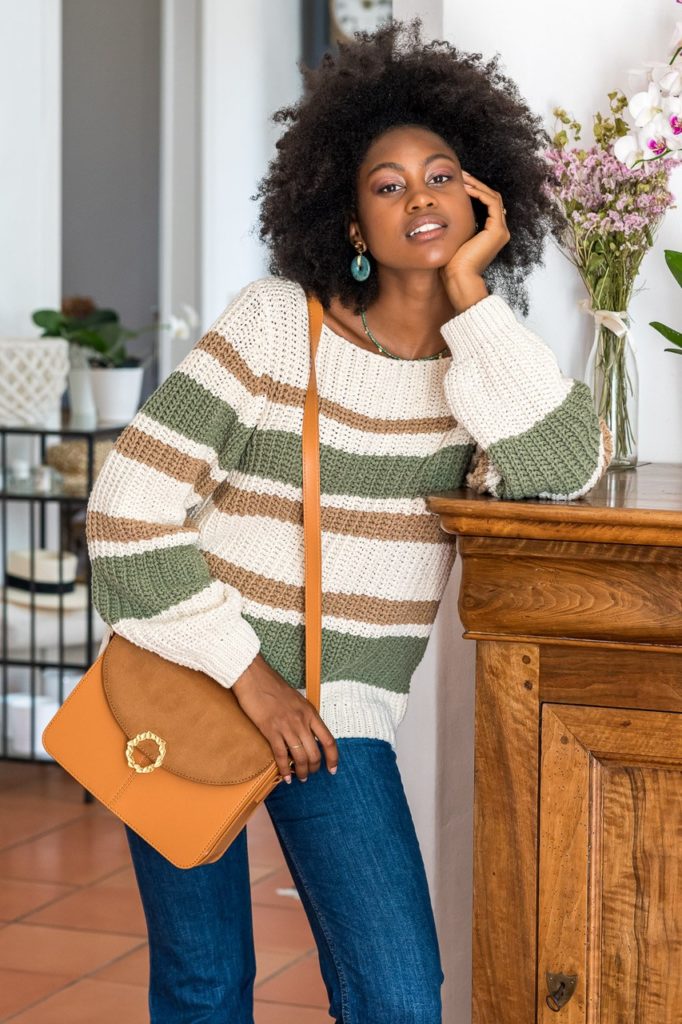 Feat-Y: How did the adventure begin?
Marie Viard: I created Midnight on Earth four years ago. I was still a student. I started from a simple observation: I didn't want to wear leather shoes anymore. I was looking for an eco-responsible alternative, in vain. So, I started looking for materials, factories, suppliers, etc. I was looking for an eco-responsible alternative. Then the first range of women's shoes was launched in March 2017, followed by bags and shoes for men the following year. This year, we marketed sweaters! We also have a second-hand platform, Aurore sur Terre. We resell our prototypes, the models that were used during the shootings, those with small defects, or the worn pairs of customers.
Feat-Y : Quel est votre engagement écologique ?
M.V.: I've been vegan for seven years. The Minuit sur Terre brand was born out of my values and my desire to do better. Four years ago, neither veganism nor eco-responsible fashion was in the spotlight. We didn't do it out of opportunism!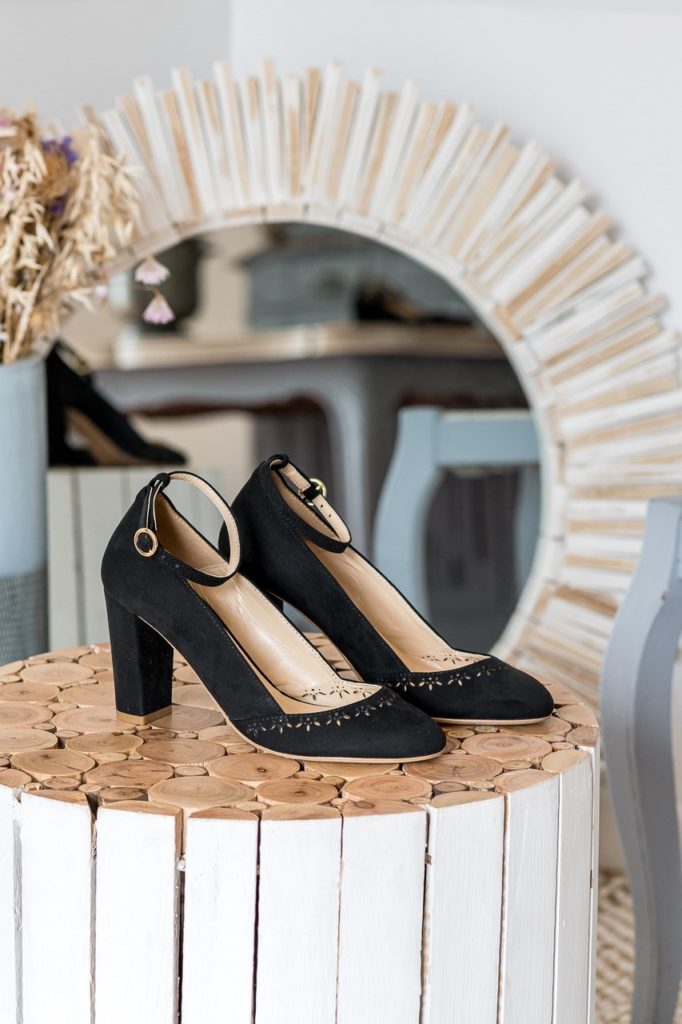 Feat-Y: What does the brand name mean?
M.V. :It's a reference to Cinderella! It's proof that a pair of shoes can change a life, and even many lives: that of animals, who are no longer exploited for their skin, that of customers, who can finally make an ethical, aesthetic and eco-responsible choice, and that of employees, who work without being in awful conditions.
Feat-Y: How did you discover that grapes were a good alternative to leather?
M.V. :I know this subject since 2016. At the time of the creation of Midnight on Earth, I found alternatives, but they were still under development. That was the case with grapes! I had the company's contact, so I called them back regularly to find out when everything was going to be ready. That was in 2019! You have to be constantly on the lookout for new products.
Feat-Y: How did the tests go?
M.V. :It was very complicated! We started testing the grapes in June/July 2019, and the models were released in March 2020. It wasn't so long for the apple, because we had a hindsight: we weren't the first to use it, unlike the grape.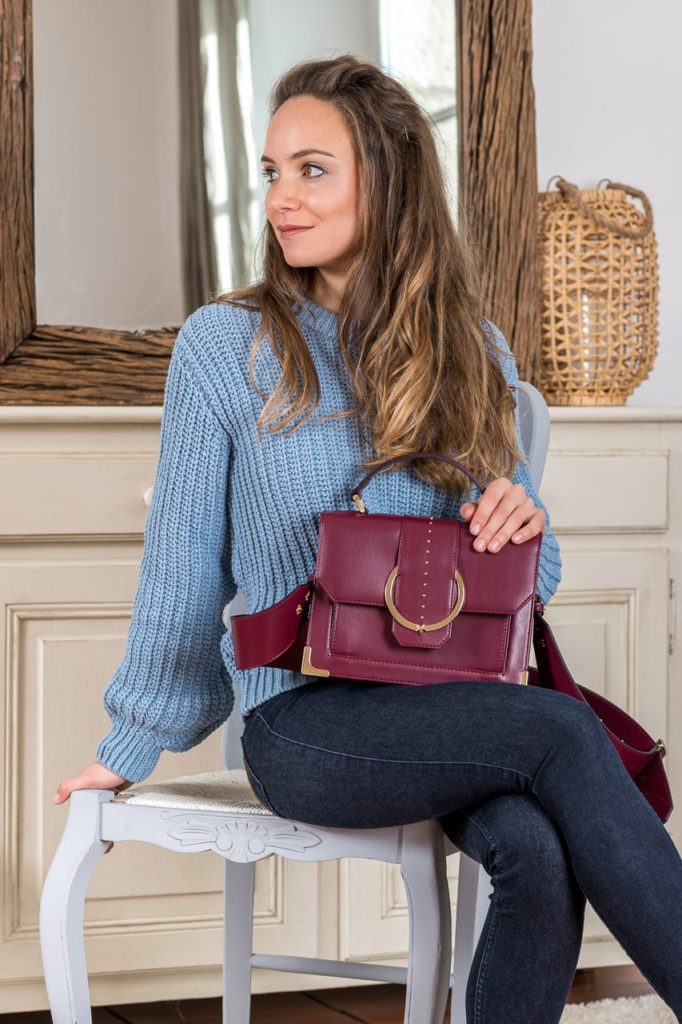 Feat-Y: What is the creative process?
M.V.: I make all the drawings, then the technical data sheets. This information is sent to our Portuguese factories, which create a prototype. Usually, in order not to waste material, they make one foot for shoes. If the model is validated, it is declined on both feet and on several colors. It is then manufactured in our small factories. Each one is specialized in a specific field: women's shoes, sneakers, bags and sweaters. Once the products are sent to France, they are collected in a warehouse in Blanquefort, north of Bordeaux.
Feat-Y: What's your update?
M.V. :We developed a recycling system last month! When people have used shoes (whether they are ours or not, as long as they do not contain leather and are made in Europe), we recover them. Our Portuguese partner then takes care of crushing them and integrating them into recycled rubber plates, thus transforming these old shoes into new soles. By the way, we are still collecting: we need 200 kilos of used shoes to make the first production of soles!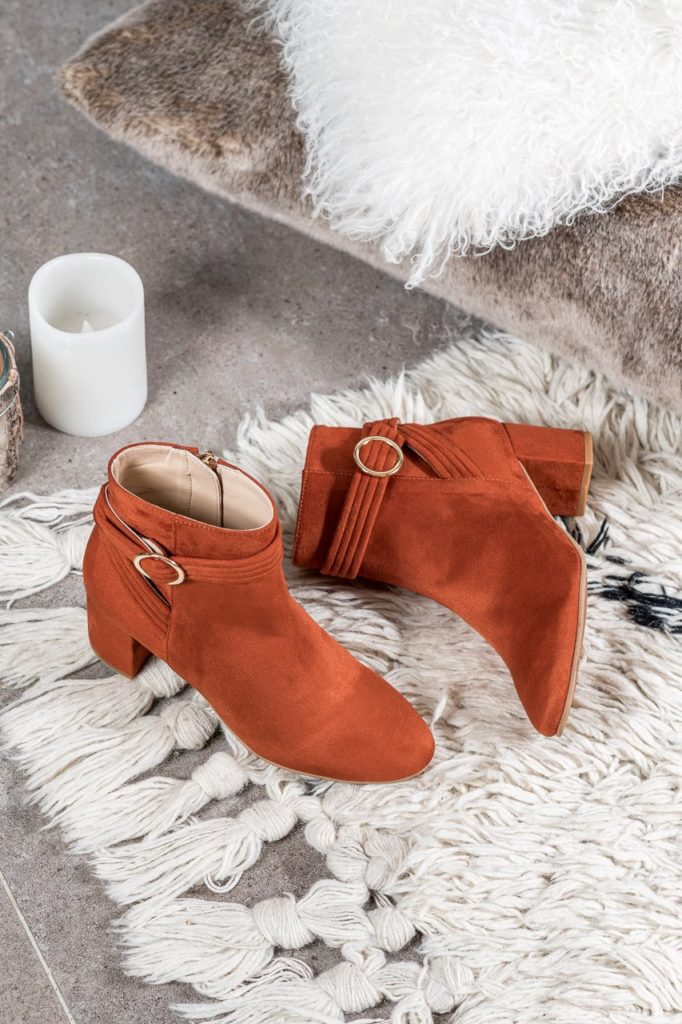 Feat-Y: Do you have a particular influence?
M.V.: It all depends on the seasons! I try to make a moodboard with a theme that I like. Then we try to decline it throughout the collection. It can be used for the colors used, to determine the place of the shooting, or to name the shoes. On the color side, we stay neutral, especially in winter! At this time, black works very well. In summer, it is easier to sell colored models: gold, camel and blue are successful. We always offer the fashion color of the season. This year, it's khaki and saffron.
Feat-Y: What are your favorite models?
M.V. :I really like the suede imitation ones, made from recycled plastic bottles. However, grape-based shoes have the highest percentage of natural material. It's about 70%; the rest is water-based polyurethane. Apple has only 26% natural material. I would like to develop grapes further in the future, even if there are technical constraints for the factories. In fact, we have just found a solution to integrate grapes into the sole of sneakers. This should be available as early as spring 2021.
Feat-Y: Would you like to work with another material?
M.V. :Yes, mushroom leather! For the moment, the company seems to be making something close to 100% natural, so I would like to test it when this material will be commercialized.
Interviewed by Mélanie Domergue
Infos :
internet : https://minuitsurterre.com / https://auroresurterre.com
Facebook : https://www.facebook.com/minuitsurterre
Instagram : https://instagram.com/minuitsurterre