by Baguiri Saharatou
Laeila Adjovi is one of these artists in love with the beautiful African continent and demonstrates it through her works. This journalist, photographer and visual artist leads us to discover the African identity.
A multiple personality:
Laeila Adjovi began her career as a journalist for the written press and then for television in France, in Paris, then in New Caledonia. A great traveler, it was in India that her passion for photography was born. A passion that she developed by learning the techniques of analog photography and the laboratory.
Laeila Adjovi is a big fan of documentary photography, reports, likes to create links between different cultures, different countries, different social strata.
His creative personality allows her to proceed through artistic approaches combining photography, drawing, painting and manipulation in the dark room. Here are as many creative skills as this great lover of the African continent, who has lived in Senegal since 2010.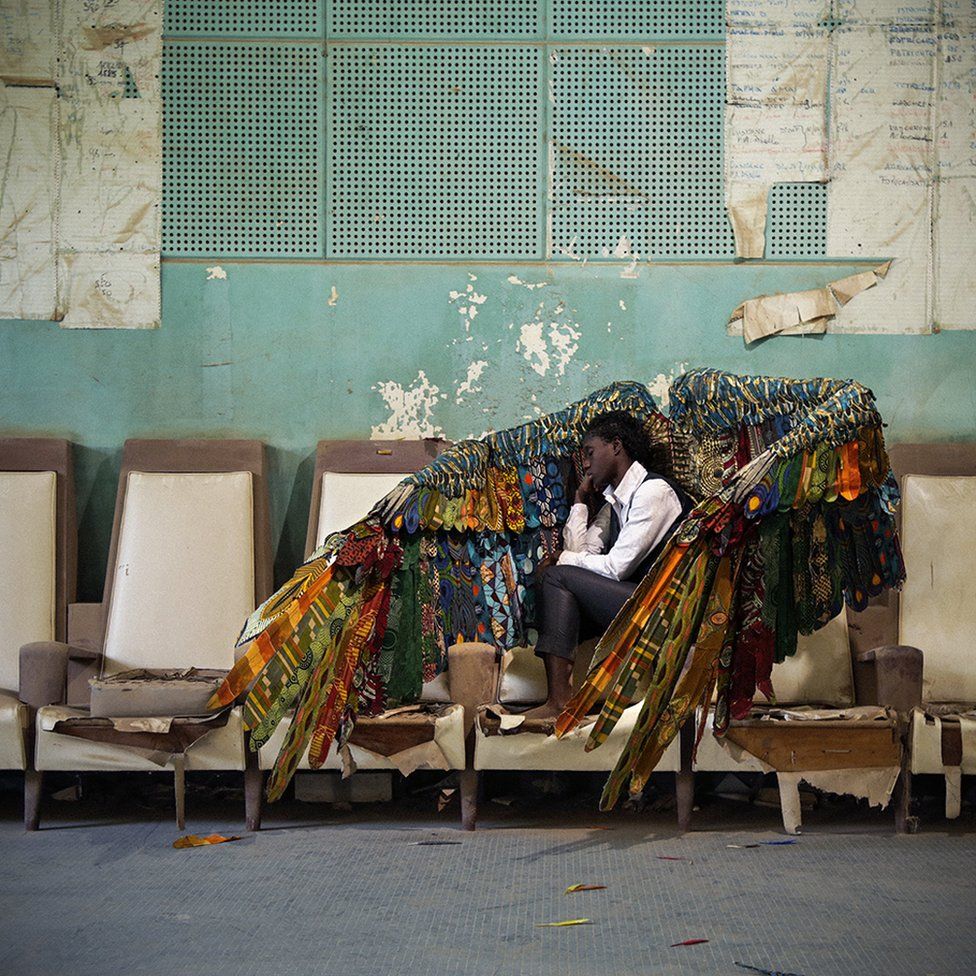 An empathetic photojournalist:
Laeila Adjovi led the survey, in 2010, on life in squats, slums of the Southern province of New Caledonia (his documentary "To the tribe in town").
"The Figure of the Clan» relates to the facial scarifications of the peoples of Africa who provide information on their origins, their ethnic groups, real identity cards for the people who wear them. Her documentary was produced in Benin, from November 2012 to January 2014.
"Such long nights"was carried out in 2015 in Louga in Senegal, in Abidjan in Côte d'Ivoire, and in Béguédo in Burkina Faso, on the theme of waiting, separation, lack, the void left by the other among migrants.
Witness to moral and societal transformations African women, Laeila Adjovi captures, in "Guelede: When mothers get up", portraits of women celebrating the traditional rite of "Guélédé", an ancestral rite whose scope is to honor the feminine spirits.
Laeila Adjovi likes to let herself go on the streets of Dakar, in contact with the crowd, in rallies or festivals. The portraits that emerge just give expression to the diversity of Africa. She composes series presented to the public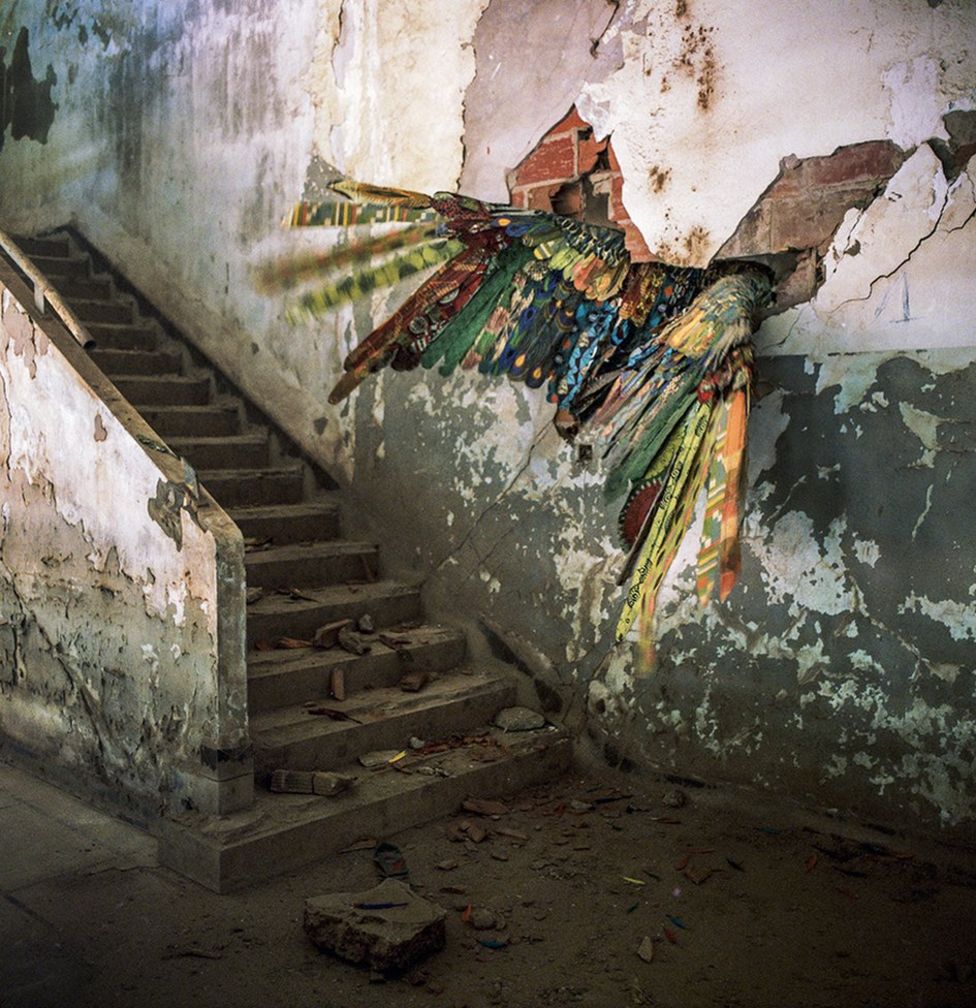 An award-winning artist:
The Dakar Biennale, also called Dak'Art, is an annual event of contemporary African art whose selection is only dedicated to artists living in Africa and outside the continent. For its thirteenth edition, in 2018, this ambassador of African identity received the prestigious Leopold Sedar-Senghor award. . For its thirteenth edition, in 2018, this ambassador of African identity received the prestigiousLeopold Sedar-Senghor award..
The main work presented to Dak'Art,"Malika Doton Sankofa", was produced in collaboration with several other African artists and represents a woman symbolizing an Africa which takes off with its multicolored and immense wings. The series was photographed in the colonial setting of the former courthouse at Cap Manuel, Dakar.
The name of this artwork is made up of three African languages: "Malaïka"which means angel in Swahili, but also in Wolof, "Doton"which means staying straight in the Fon language of Benin,"Sankofa" which symbolizes a bird with its head turned backwards.

The message that her artwork express is that you have to take into account the lessons of the past to move forward. The character symbolizes this form of boiling which animates many Africans to act and to distinguish themselves and who aspire to unite to build their future.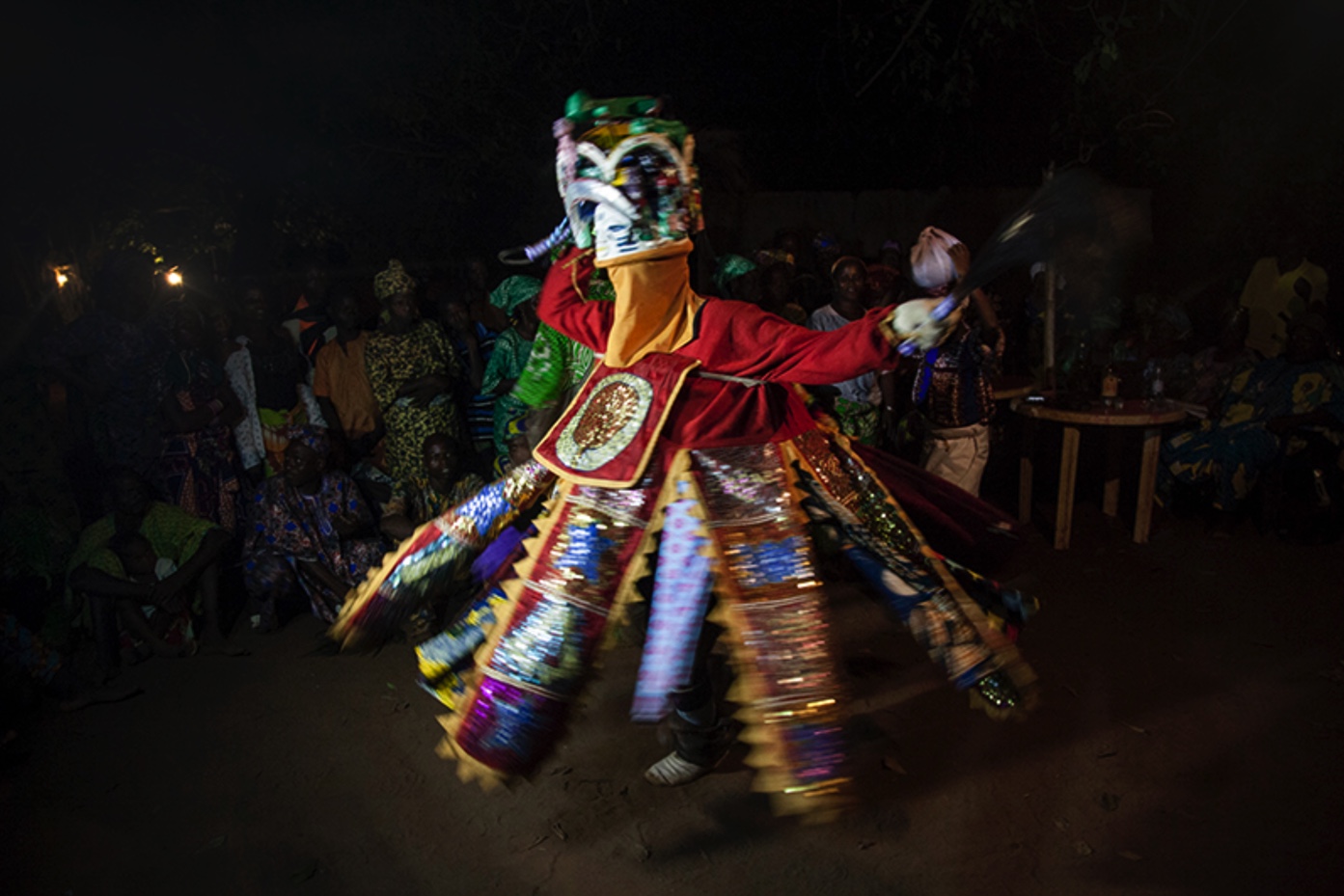 Copyright Baguiri Saharatou & FEAT-Y
webSite: https://laeila-adjovi.com