COVID, you hear about it in every sauce. However, certain impacted trades are now in the shadows. Feat went to meet them. The good news is that the prevailing gloom is not affecting creativity. Proof of this is the Parisian DJ Freddy Jay, who since March, organizes on social networks the live "Confiney mais Fonkey".
Feat-Y: How did you enter the world of music?
Freddy Jay: I grew up with Caribbean music thanks to my father. At home there was disco, reggae, Afro and Latino. I also loved funk. I started hanging out in record stores when I was about ten years old. I discovered hip-hop and started my own hip-hop band. The minutes were ticking like seconds and the hours like minutes when I was making sound. I realized that I wanted to make it my profession. I kept my hip-hop band, and when I was a student, I started mixing left and right to make pocket money, and then along the way, I became a DJ.
Feat-Y: How do you approach your job?
F.J.: I am a doctor of the soul! I'm not someone who just plays music. I shake people up, I talk to their guts so they can put their brains down. In all civilizations, there has always been a collective annual outburst, like carnival. We're human, we need to evacuate things. Dance, music, partying: these are natural and user-friendly ways to eliminate stress and all forms of tension. But we're deprived of that right now. That's where my profession took a particular turn. I asked myself how I could improve reality with my weapons. For me, that's the role of an artist.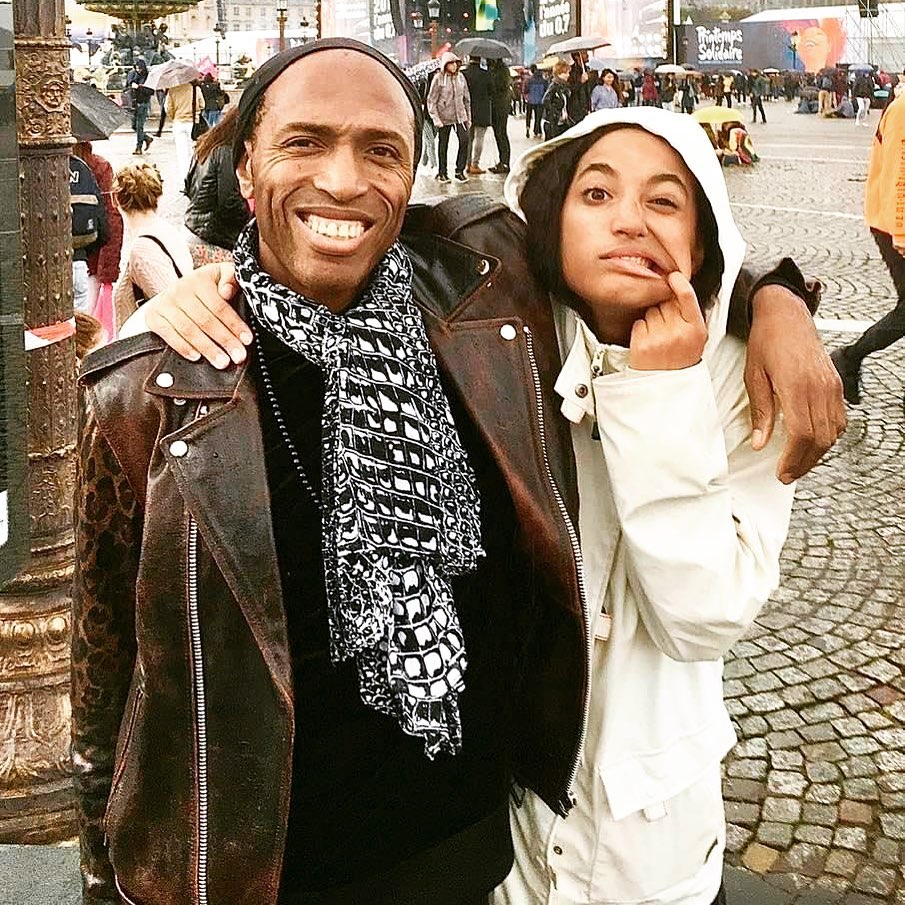 Feat-Y: You created the live "Confiney but Fonkey" from the first containment. Tell us about its background!
F.J.: On the first day of confinement [March 17, N.D.L.R.], I had to go mixing. Of course I couldn't do it, but everything was ready. Since we were all in the same boat, I decided to mix at home, in my kitchen, live on Facebook. It felt good, and my daughter joined me with her keyboard.
https://www.instagram.com/tv/CHism58K0yb/?utm_source=ig_web_copy_link
Feat-Y: What was the feedback from people after the first live?
F.J.: They were very good: they told me it helped them. As a result, we continued for the 56 days of confinement. We even did a few extra sessions in the evenings. We also listened to the advice to propose something more qualitative, in terms of sound and image.
Feat-Y: You use the term "community" to describe those who are watching you.
F.J. : Yes, we were among the first to do live shows. It had a snowball effect: people shared, then a community was created around "Confiney but Fonkey". They chat with each other while I mix, there are hundreds of comments each time. I didn't want to charge for the live shows, so we put out T-shirts and sweaters, so people could help us if they wanted to. When we got out of the confinement, I reinvested the money I earned to organize a party, so that everyone could meet each other. They had never seen each other, and yet it was like a family!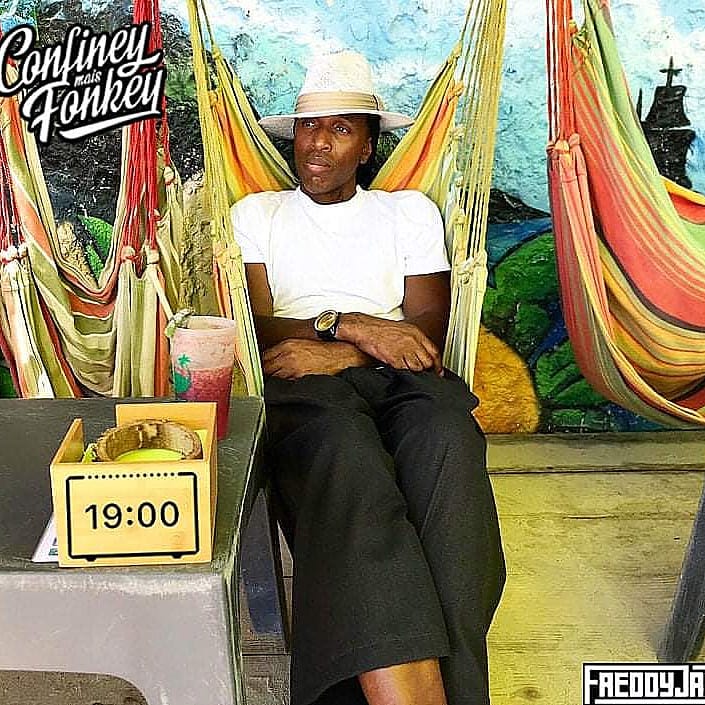 Feat-Y : Who is the audience?
F.J.: At first, I did this live show to brighten up the daily life of people in Paris who were alone and living in a 20m² apartment, then we realized that it attracted people from all over France, and even from elsewhere: Toulouse, Bordeaux, the Ile de Ré, Marseille, San Diego, Montreal, Los Angeles, Martinique, Guadeloupe, Reunion Island, Saint-Martin… There are all colors, all religions, all regions. Except for the post-teens, everyone is looking at us! Something magical has been created. People are kind to each other and need to keep in touch. I couldn't stop it under the pretext of deconfinement. We continued the lives, on Friday and Sunday. Today, we did over 100 of them!
https://www.instagram.com/tv/CH57GRkqsXe/?utm_source=ig_web_copy_link
Feat-Y: What does this live show bring you personally?
F.J.: I became rich by giving. That's what kept me going! Real wealth is not money, but it's not being isolated. I didn't try to please, I was 100% me. I play music that you don't hear on the radio, and I'm always looking for something new. I didn't expect so many people to join and stay loyal! They are open-minded and curious. It's a nice surprise.
Feat-Y: This year, how has the COVID-2019 pandemic and the two confinements impacted your business?
F.J.: There is a lot of violence for us. First of all, it is financial: we can no longer earn a living. There is also violence in relation to dignity. A person exists through the profession he or she exercises. Discotheques are the only places that have not been able to reopen. We have never been mentioned by the Government. It's as if we didn't exist. This violence is unprecedented. I feel useful live, I help people feel better, and yet today in France, I am officially useless.
Feat-Y: Do you still have plans?
F.J.: We'll be the last ones allowed to resume our job. No one knows what will remain of this economic fabric: the venues, the organizers, the event organizers… I hope to be able to take out my projects and develop concepts. For example, I'm organizing a tombola for Christmas. For the moment, I'm continuing the live shows and I'm in a logic of resourcefulness. The lives carry the idea that we can achieve beautiful things when we are all together. I hope to keep this post-confinement dynamic. The future of musicians is only possible if the world becomes aware of our importance!
Interviewed by Mélanie Domergue
Infos :
To support the live "Confiney mais Fonkey" : https://en.tipeee.com/confiney-mais-fonkey
WebSite : https://freddyjaymusicianproducer.com
Facebook : https://www.facebook.com/freddyjay.music
Facebook : https://www.facebook.com/FREDDYJAYmusic.producer
Instagram : https://www.instagram.com/freddyjay_paris