To create a clothing brand that respects people and the environment. This is the challenge taken up by the designer Adel Haddadi. At 51 years old, he is the co-founder of Pickloz.
Can you tell us about your background?
Adel Haddadi: Originally from Tunisia, I arrived in France at the age of 13 to settle in a neighborhood in Nantes. I first discovered dance, with the arrival in France of hip-hop in the 80s. Very quickly, I wanted to follow the American style. I started to customize my clothes when I was 15 years old. I liked my first piece, and I discovered that I had a certain know-how. In my opinion, it is also due to my history: my mother is a carpet weaver and my father is a stonemason. At the time, I didn't dare to go to fashion school. So, I started in the event business, then in the restoration. After I sold my restaurant in 2016, we went on a family trip to Southeast Asia. It was in Japan that my love for fashion returned. I was always transforming clothes, for my own pleasure, but it was at the age of 48 that I decided to return to France to launch my career for good. Translated with www.DeepL.com/Translator (free version)
How did you proceed?
A.H.: Once I got back to Nantes, I thought a lot about it, but above all I felt a need to leave France. I had the opportunity to go to Dubai with my wife, and it was there that I launched my brand: Adel Signature. However, I discovered a dark side of fashion there, where employees are far from being treated humanely or ethically. I stopped everything, because it wasn't this fashion that I wanted to represent. As soon as my daughter graduated in fashion design, our children joined us, and we thought together about what fashion meant to us. For us, it is a vector of union! A vacation in London allowed us to buy a lot of vintage clothes. Back in Dubai, I also collected vintage clothes from Uzbekistan, Afghanistan, India… We created our first collection by mixing European and oriental pieces. Translated with www.DeepL.com/Translator (free version)
What has happened since this launch?
A.H.: We liked our work! However, upcycling and this somewhat old-fashioned vision of fashion did not catch on in Dubai. We returned to Paris on March 12, 2020. Staying at home allowed us to work on our communication. We also reworked clothes to make masks, and offered them to the delivery people near us. Then, in order to make a place for ourselves, we turned to personalities, including Mouloud Achour. He also put us in touch with one of his journalists, who did an article about us. This visibility allowed us to get clothes from famous people, which we transformed gracefully. Our first showroom attracted people from the world of dance. They then wore our pieces, which further increased our visibility. Translated with www.DeepL.com/Translator (free version)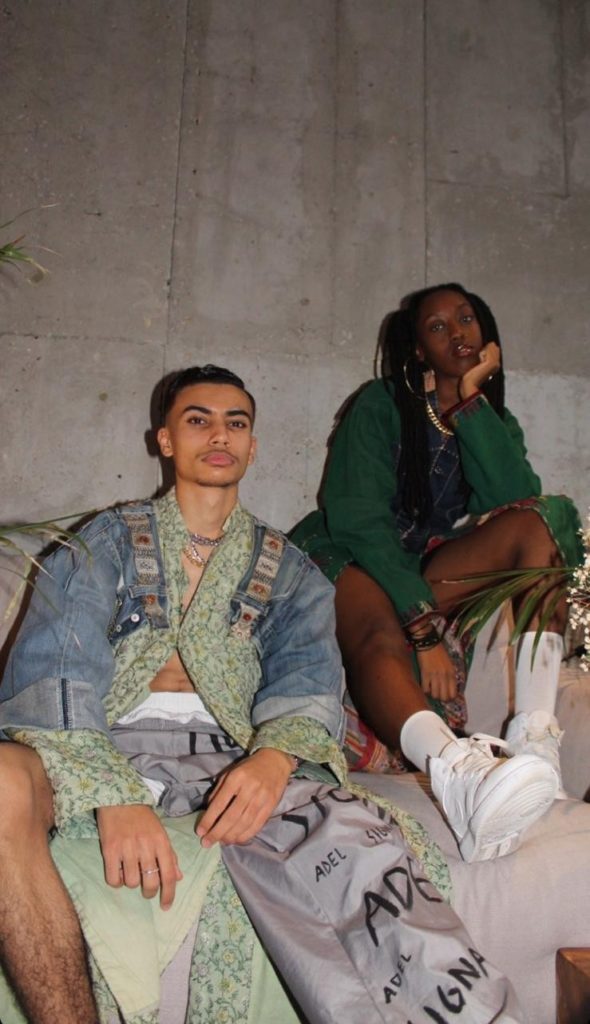 How do you define your concept?
A.H.: Humans are being neglected, and the planet is going badly. Pickloz wants to be innovative and responsible. It all starts from a simple observation: you always have to travel to give clothes. Today, Pickloz can come to private individuals to collect these pieces that are no longer worn, and which will be used for a future collection. We fight against waste, which is why we use 80 to 90% of the fabric. Pickloz also offers a personalization system: custom garments are then returned within 3 to 7 days. We first meet with the person and talk to them about ideas related to their personality. Today, we are in a showroom agency and we would like to propose to brands to transform their old clothes.
What happens after the clothes are retrieved?
A.H.: We put them on a table to observe them, and each one explains what a piece evokes to him or her. My children and my daughter's friend then draw their ideas. As for me, I take inspiration from the vintage pieces I've already known to imagine a second life for clothes. We design our creations by sewing machine and by hand.
Pickloz also aims to work with young designers.
A.H.: Yes! Design studies are complicated, and raw materials are expensive. We would like to offer them to work with us, freelance, and within the framework of their studies or not. This way, they will be free to choose their own schedule and will be able to go and pick up clothes from individuals and transform them. It would of course be under our supervision, and it would allow them to get a percentage on their creations.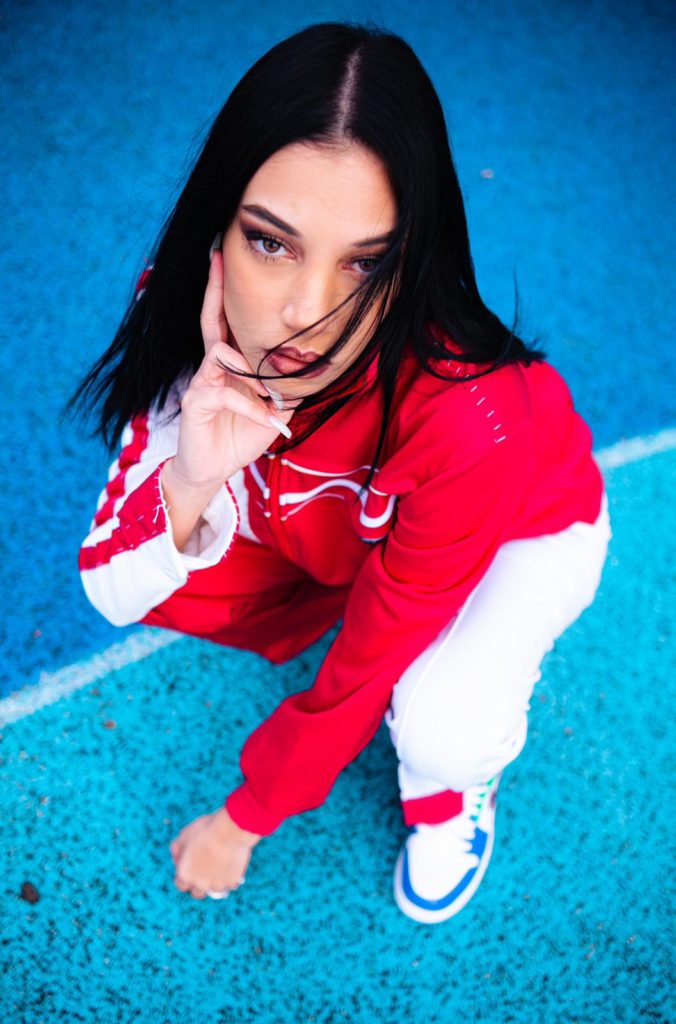 What are your inspirations?
A.H.: Children are very inspired by manga and Japanese culture! I also share this taste for Asia: I grew up with Bruce Lee's films. Our inspiration also depends on urban culture.
What is your dream collaboration?
A.H.: Lacoste! As a child, it was something unaffordable for me: I only managed to find it in Tunisian second-hand shops. Children would love to work with Nike.
Interviewed by Mélanie Domergue
Infos :
internet : https://pickloz.com/
Facebook : https://www.facebook.com/Pickloz-105123257769156/
Instagram : https://www.instagram.com/pickloz_/