Who can resist a tub of ice cream? Not us… And when we know exactly where it comes from, it's even better! Located in the Vendée bocage, the family farm Coeur de Vendée wants to produce its own ice creams with cow's milk. On the menu: ice creams, sorbets and frozen logs! A Zeste funding campaign has been launched to support Eddy Christin, his wife Stéphanie and his sister Hélène in this project.
Feat-Y : What is the history of the Coeur de Vendée farm?
Eddy Christin : It was created in 1925 by my great-grandfather! My grandparents took it over, then it was my father's turn in 1973. As for me, I settled there in 2000, after an agricultural BTS and a first experience within the Chambers of Agriculture. The farm has of course evolved in surface and in production. In 2000, there was conventional dairy production and a building for breeding rabbits, which will continue until December 2020. Concerning the milk production, it remained conventional until 2018, then we made the choice of organic, with a successful conversion in May 2020. Today, our organic milk is marketed to a local cooperative and to consumers, who can come and collect it by bringing their containers, directly after milking, and three times a week: Monday, Wednesday and Friday, from 5 to 6 pm.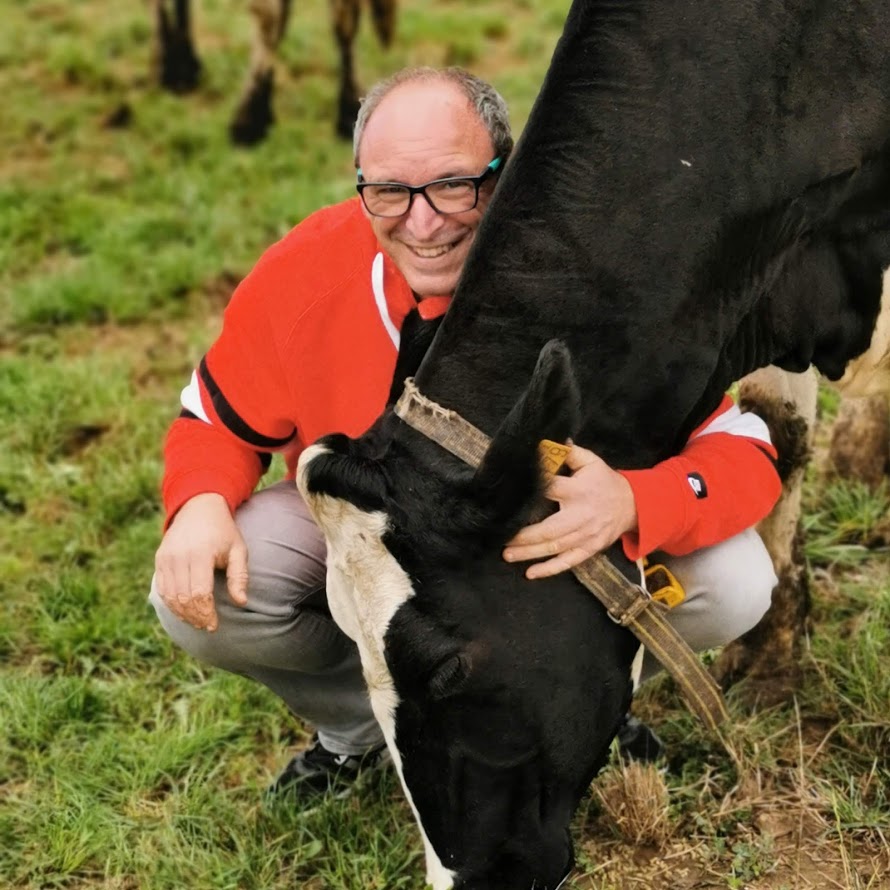 Feat-Y : Why did you choose farm ice cream?
E.C. : In 2015-2016, we were hit like many of our colleagues by the dairy crisis. At the time, we thought we were too dependent on raw milk sales, with no direct value added. After an observation of other farms, we concluded that those who were doing the best, all productions included, were the farms also offering direct sales at the farm. We then became interested in various dairy products: ultra-fresh products (yogurt, cottage cheese, cream desserts, semolina, rice pudding), butter, cream-based products… Some time later, I read a press article about the production of farm ice cream. I did some research on this subject, but I didn't immediately find the partnership that I liked.
I wanted to stay in control of the client portfolio, the processes, and I couldn't see myself starting from scratch. This idea just stayed in the back of my mind, and then in March-April 2020, while flipping through a trade magazine, I came across "Invitation à la ferme", a network of organic farmers, who process and market locally. The article mentioned a first farm marketing ice cream, and the network also launched a call to recruit other farms wishing to work with this product. I contacted them, and a first meeting was organized in June. As "Invitation à la ferme" is made up of about forty farms, a survey was conducted among the members, who were in favor of our joining the network. We signed our partnership at the end of the summer of 2020, and the market studies have begun to transform our old rabbit breeding building into a production building.
Feat-Y : Do you already have an idea of when the production will start?
E.C. : We are facing the uncertainty of the current context! Since last November, we have been negotiating with several banks, potential partners. For them, the project is sound and the farm is financially healthy, but there is a fear of the post-Covid period and of the potential economic crisis that could follow. We have benefited from the support of the Nef since the beginning of the project; in parallel, the search for another partnership is still underway to complete the financing.
The Zeste crowdfunding was brought forward to reinforce our communication and to put the project in the spotlight with the banks. If all goes well, we should soon get answers from them to establish a work plan with the craftsmen. The work could start as soon as the end of April, in order to begin the production of the ice creams in September-October, which would allow us to propose our logs at the time of the end of the year.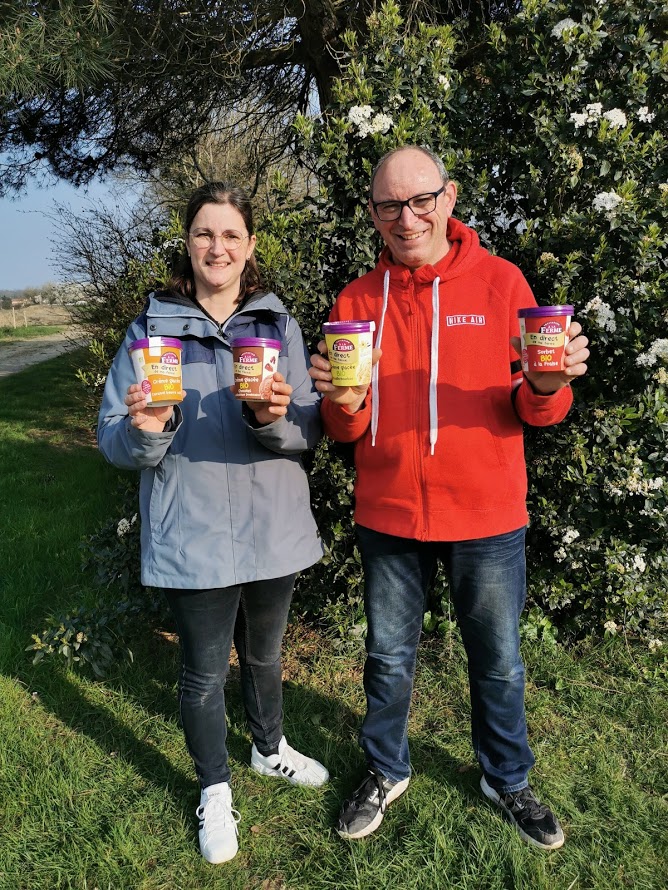 Feat-Y : Animal welfare is very important to you. What do you do in this sense?
E.C. : We do not use synthetic pesticides or chemical fertilizers. Moreover, having joined the "Invitation à la ferme" network, we maximize grazing. We also try to use more and more alternative medicine on our animals, with homeopathy and aromatherapy. In fact, I hope to train next year in acupuncture and osteopathy. Nevertheless, when these methods are not sufficient or fail, we of course go to the classical veterinary treatment, i.e. antibiotics, anti-inflammatory drugs, etc.
Feat-Y : Do you also have solutions to preserve the plant?
E.C. : Yes, we want to replant hedges and trees around the Coeur de Vendée farm, to find a more "stable" balance, in terms of grassland and field, in order to improve water quality at the soil level and the retention of particles.
Interviewed by Mélanie Domergue
Infos :
Link to the Zeste campaign: https://www.zeste.coop/fr/fermecoeurdevendee
website : https://www.fermecoeurdevendee.fr