Dedicated brand Canada Goose is introducing its first footwear collection on November 12, 2021.
This footwear collection's launch represents a nod back to the brand's roots as well as a turning point in its evolution – fulfilling something Canada Goose has always been great at and will strive for in the future with this entirely new product category. Canada Goose will be offering versatile products while keeping the brand's core promise in mind: to keep people warm and planet cold.
The new line of footwear adds expertise in functional protection against extreme weather conditions into the world of footwear. Based on the design of Canada Goose's most iconic outerwear, the brand will now be able to protect its afficionados by dressing them from head to toe, while shielding them from the elements in all circumstances.
THE JOURNEY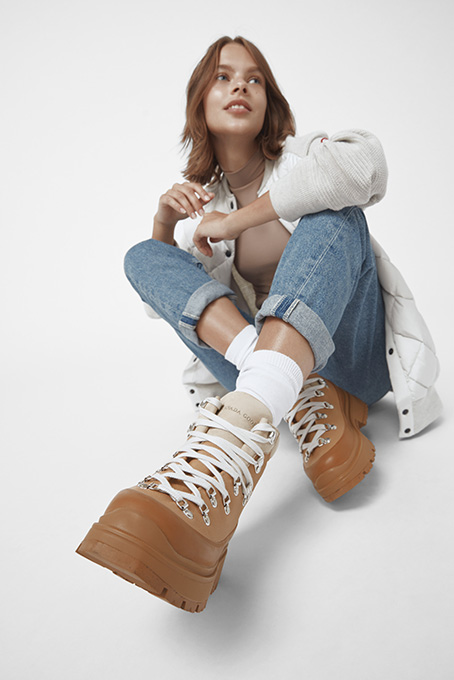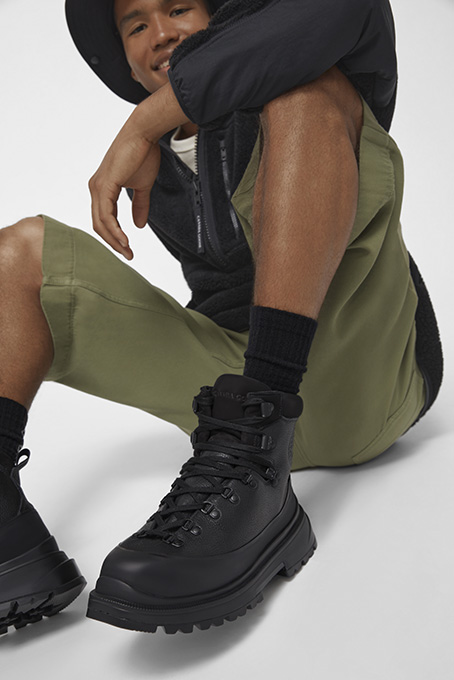 The brand proposes 2 models, for man and for woman, declined in 3 shades:
The Journey: a pair of performance luxury hiking boots intrinsically rooted in the Canada Goose DNA and suitable for everyday wear. This versatile pair of boots was developed by the design team with inspiration from mountain and arctic boots, combined with the latest trends.
The Snow Mantra: the ultimate expression of Canada Goose footwear suitable for the world's most extreme cold weather environments. Arctic and Antarctic exploration has been an integral part of Canada Goose's DNA, working with researchers and scientists, as well as polar explorer Ben Saunders. The pair of boots features the best in components, materials and innovation and is technically inspired by the iconic Canada Goose Snow Mantra parka.
THE SNOW MANTRA