Agathe Martineau: "Cloth diapers therefore protect the environment and the family wallet in two ways! »
The birth of a child in a family corresponds to the planning of buying diapers, quickly representing a budget and an ecological problem because of the disposable side regularly proposed on the market. Faced with this double preoccupation, Agathe Martineau, a Quebec entrepreneur, co-founded La Petite Ourse in 2013, in order to provide families with cloth diapers that are not only more environmentally friendly, but also more economical. This is a story that she was keen to explain to Feat-Y and the development that has taken place in Canada, but also in France. Interview. Interview.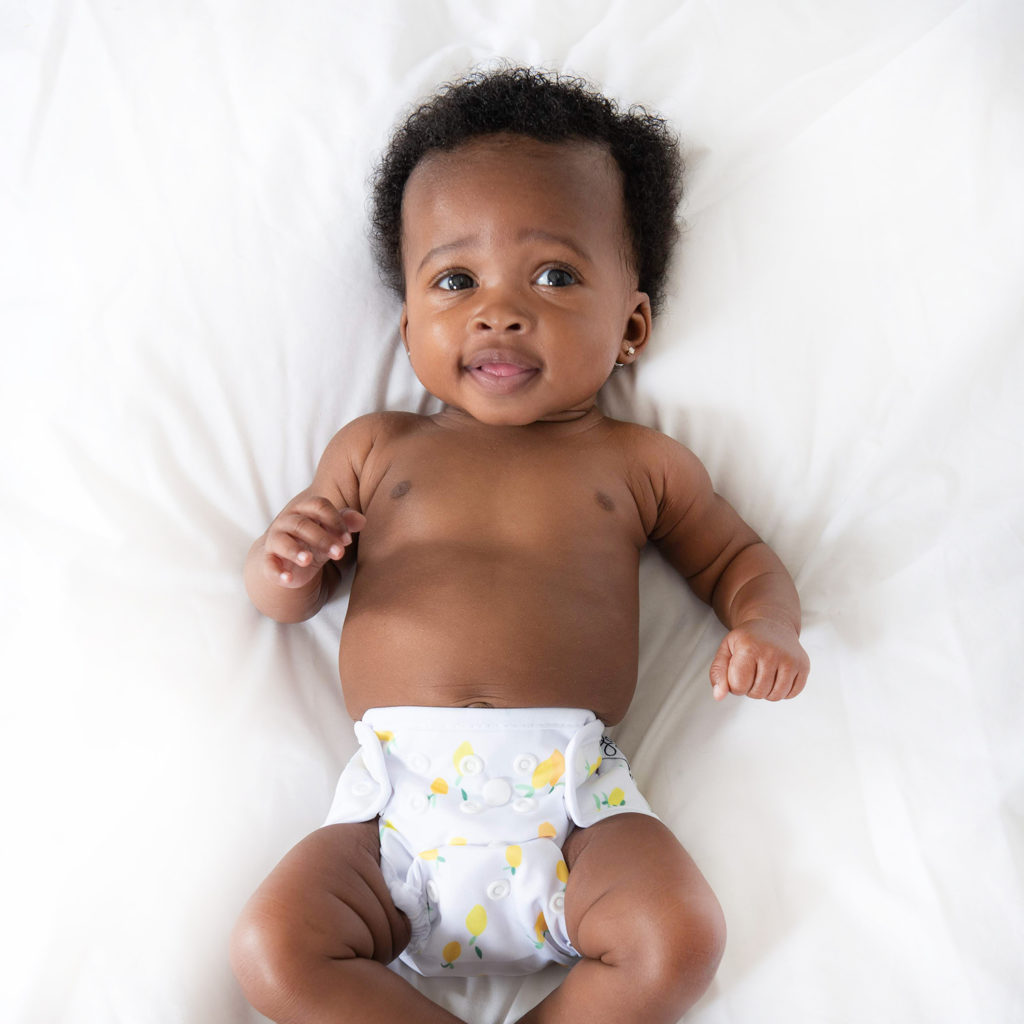 Feat-Y: What did you observe before founding La Petite Ourse?
Agathe Martineau: Being first and foremost professionals working in the school environment, we decided in 2013 to take the plunge and start an entrepreneurial adventure that we were passionate about and that challenged us on a daily basis!
The foundation of La Petite Ourse was done by chance, without having been planned. My spouse and I were looking for cloth diapers for our first baby boy and all the models offered on the market were either out of price or had much less attractive designs. After searching in vain for the perfect product for our family, we came up with the idea of simply creating it ourselves and making it accessible to all other families who, like us, wanted to make both economical and ecological choices. After months of work, research and multiple quality tests, La Petite Ourse cloth diapers were born! Tens of thousands of families have now tested and approved our cloth diapers all over the world!
Feat-Y: What materials do you use to make cloth diapers and how are they supplied?
A.M : The vast majority of cloth diapers are made of PUL (polyurethane laminate) and bamboo. We also offer inserts made of different fibers such as bamboo, microfiber and hemp. In order to reassure parents that these products are a good choice, we have surpassed the Canadian government's requirements for laboratory testing on fabrics. We have had them tested for flammability, lead and phthalates. We also have CPSIA certification for our waterproof bags, cloth diapers and inserts as well as SGS certification for our diaper liners that go in the bottom of the diaper. We regularly visit our suppliers to make sure that we only deal with manufacturers who share our values, and that the quality of the materials as well as the production methods used really meet our high standards.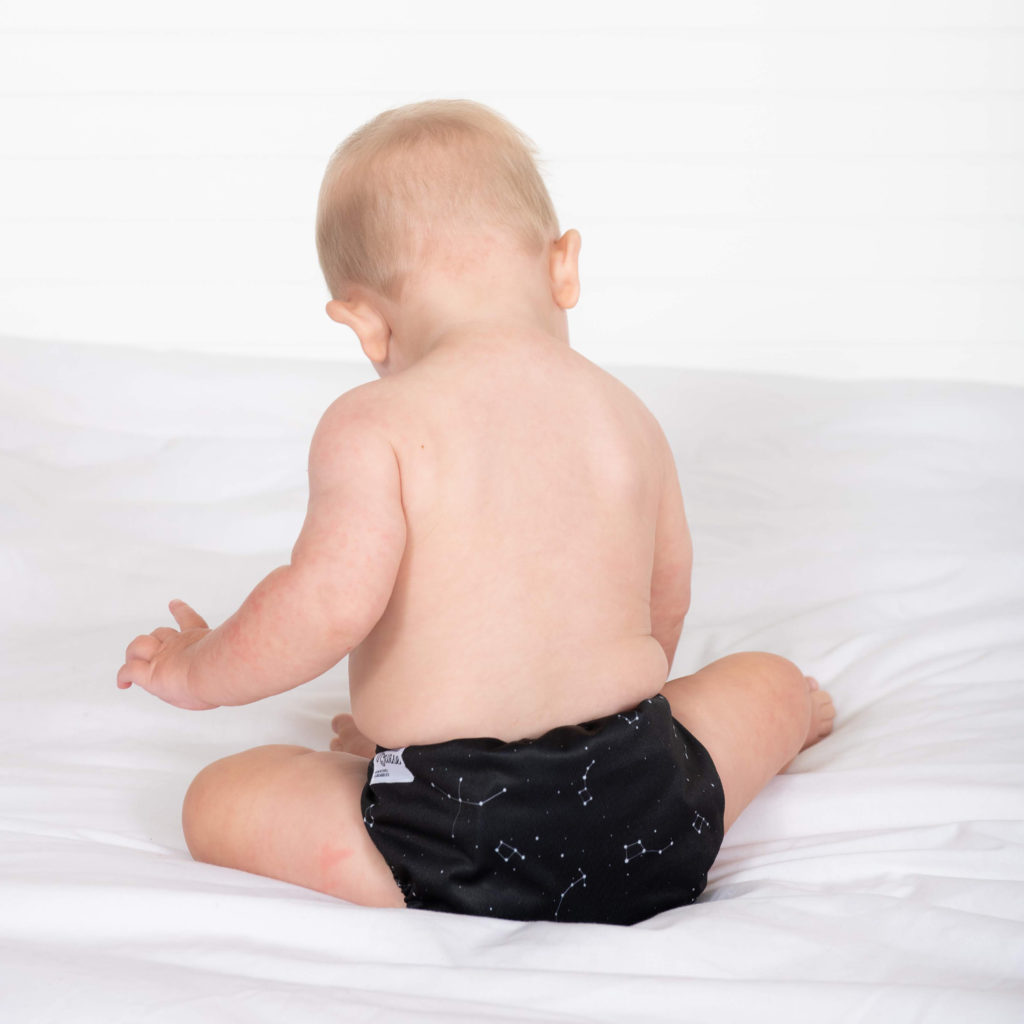 Feat-Y: What convinced you to follow an eco-responsible strategy?
A.M: More and more families want to do their part by turning to sustainable solutions, and when these rhyme with savings, the choice is very clear and easy for parents. Moreover, we have seen this phenomenon increase with the pandemic. Disposable diapers are one of the major sources of waste in the home and the use of washables, which is becoming more and more widespread, is gradually becoming more democratic. Knowing that their use with a single child can save around 6,000 disposable diapers from the landfill, the impact of this choice is more than considerable. Cloth diapers therefore doubly protect the environment and families' wallets! Cloth diapers therefore doubly protect the environment and families' wallets!
Feat-Y: Since you are based in Canada, and more precisely in Quebec, what share do Canada and the United States represent in your business so far?
A.M: For the moment, the majority of our sales are still in Canada with a growing clientele and a distribution network in more than 350 points of sale across the country. The choice to have a foothold in Europe came to meet the growing market demand, especially since shipping to Europe from Canada was starting to be expensive for families who chose La Petite Ourse! We launched our European offer in May 2020 and the response, both from parents and merchants, has been very good. We also launched in September 2020 a new site dedicated to the United States and we are convinced that we will be able to meet the needs of American families.
Feat-Y: Do you manage to export your models to France or other European countries?
A.M: Before we arrived in Europe, three out of every four orders delivered in Europe left Canada for France. We had developed excellent relations with the French as well as with the Belgians before coming to Europe. Having said that, since our establishment in Europe, we have discovered a craze for our products all over the country. From Estonia to Spain, from the United Kingdom to Germany and from Sweden to Portugal, our products are being discovered by hundreds of new families and it warms our hearts to know that the reception is so favorable in all these communities that did not know us just a few months ago!
Feat-Y: With the context of the Coronavirus, have you been led to diversify your activity, through the production of fabric masks, for example?
A.M: We have been very lucky in this very difficult context. Our products already meet a growing demand from parents to turn to more sustainable and eco-responsible products. We were able to continue our activities and meet the greater than ever demand from families, pharmacies and stores who wanted to make the leap to cloth diapers. Accompaniment and customer service have been at the heart of our mission since the very beginning of La Petite Ourse and it is therefore essential for us to remain attentive to the needs of our clientele, to adapt and grow with them according to their situation, whatever it may be! We are continually developing new products that meet the wishes expressed by the community and that is how we also started producing washable masks and sanitary napkins in Canada and the United States. We are a brand new player on the European territory so we are still learning over the months to fully understand the needs of this clientele and hope to be able to fill our product offering in the near future!
Jonathan Baudoin
Facebook https://www.facebook.com/coucheslavableslapetiteourse/