Facebook France: "Facebook will strive to reduce the carbon emissions of its activities and its value chain".
The climate change does not leave digital players indifferent. For example, Facebook announced in September that it would make available to its users a climate information center, based on the work of several dozen organizations on data related to climate change and their verification in the face of false information. According to Facebook France spokespersons, this is a "pedagogy", indicating a goal of zero net greenhouse gas emissions by 2030. Interview.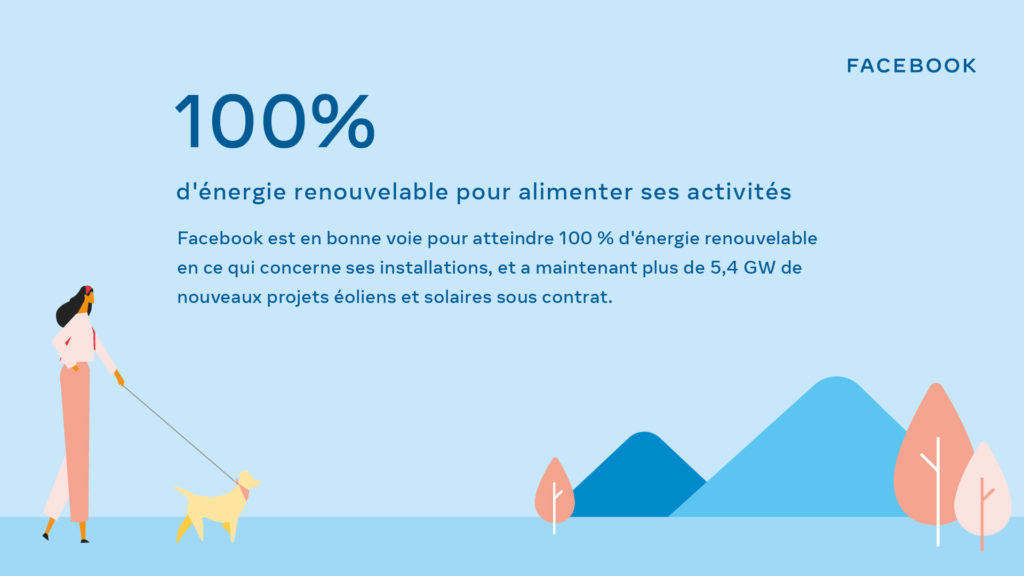 Feat-Y: What prompted Facebook to launch a climate information center on its platforms?
Climate change is tangible, and the need for action is becoming more pressing every day. As a global company that connects more than 3 billion people through its applications every month, Facebook is aware of its responsibility and wants to strengthen its commitment. Every day, the Facebook user community takes up this challenge with simple but meaningful gestures, such as recycling, turning off lights, using public transportation or biking, or using Facebook's features to mobilize their loved ones. For example, $80 million has already been raised on Facebook for environmental causes. That's why Facebook announced these measures during Sustainable Development Week.
Feat-Y: What information sources would be made available to Facebook users with this climate information center?
This center is a dedicated space on Facebook that contains resources from leading climate expert organizations, as well as concrete actions that people can apply in their daily lives to fight climate change. Facebook works with the Intergovernmental Panel on Climate Change (IPCC) and its global network of contributors to climate science to present facts, figures and data in the Information Center. Contributors include the United Nations Environment Programme (UNEP), the National Oceanic and Atmospheric Administration (NOAA), the World Meteorological Organization (WMO) and others. Curators of the Facebook News feature will also include articles from editors and other relevant sources to highlight climate science news.
Feat-Y: How do you intend to encourage Facebook users to fight against climate change?
One of the biggest lessons Facebook has learned from the COVID-19 pandemic is the power of its platforms to connect people to advice and information from reference sources. That's why Facebook has launched Challenges, a feature that will allow people to create, discover and join challenges on Facebook. Facebook has always been a great place to develop challenges for important causes. On the occasion of Climate Week, Facebook users were able to use the hashtag #OurPlanetChallenge to join a common challenge for the planet and encourage their friends and family to do the same. Since its launch on September 15, more than 350,000 people have already taken up the challenge by joining the #OurPlanetChallenge and sharing images of places they want to protect from climate change, including Hugo Clément and the Nicolas Hulot Foundation.
Feat-Y: Does Facebook have a concrete commitment to contribute to the fight against climate change?
Facebook is committed to the Science-Based Target initiative, aligning its corporate climate goals with the latest science. Beyond the 75% reduction target for greenhouse gas emissions from its operations this year, Facebook announced in September that it had achieved zero net emissions for its operations. Facebook has also set a new and ambitious goal: to reach zero net emissions in 2030 for its entire value chain, including emissions from its suppliers and employee travel. Last July, Facebook also announced that its Odense data center would now provide heat to Denmark's third largest city. The goal is to recover and donate 100,000 MWh of energy per year from its servers, enough to heat 6,900 homes.
Feat-Y: How do you plan to achieve your goal of zero net emissions from your value chain by 2030? Will you negotiate with the states where you have suppliers on this issue?
Over the next decade, Facebook will work to reduce carbon emissions from its operations and value chain, including working with its suppliers on their own targets, contributing to the development of new carbon removal technologies, and making its facilities as efficient as possible.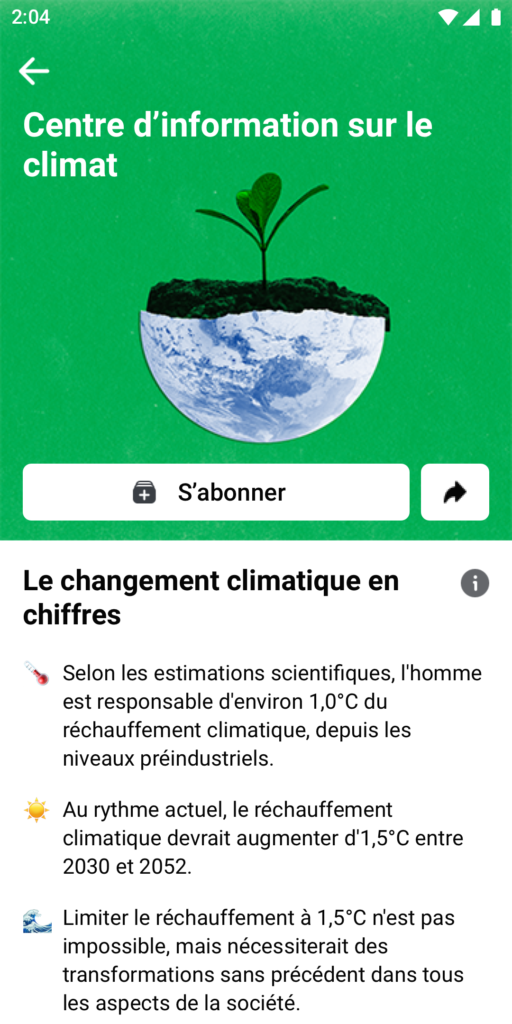 Feat-Y: At the same time, Facebook is launching partnerships with several dozen organizations in the face of false information. On what criteria can climate information be considered false and is there not a risk of locking up the citizen debate on the ecological issue?
We work in partnership with more than 70 independent fact-checking organizations worldwide, covering more than 60 languages, which evaluate, among other things, climate science content. As with all types of claims marked as false by our partners, we are reducing the spread of these messages in the News Feed and putting a warning label on them, both on Facebook and Instagram, so that people understand that the content has been marked as false and what that means. Education is an essential part of the fight against misinformation. Helping the public identify credible and reliable sources of information and giving them the keys to understanding how to spot and prevent misinformation is more crucial than ever in this day and age.
Jonathan Baudoin