Feat-Y continues her Christmas wish list! Giving clothes under the tree can be a good or bad idea. Luckily for you, we have selected ethical products that are sure to hit the bull's eye! Let's start with those of the young brand Omnia In Uno. This alternative to fast fashion offers unisex clothing made from Lyocell TENCEL™, a fiber made from wood pulp. It is cultivated in the sustainable forests of Central Europe. Moreover, it is a hypoallergenic, breathable and antibacterial material. The two designers, Vincent Colombier and Alexis Lecussan, wanted to design a brand that would be as environmentally friendly as it is skin-friendly, innovative and transparent.
Feat-Y: What is the genesis of Omnia In Uno?
Vincent Colombier: The brand was commercially launched in February 2020. This project was born out of a desire to taste entrepreneurship. It took some time to define the theme, but we already wanted to be part of an eco-responsible approach. And then, when we read that the textile industry was the second most polluting industry in the world, it made us react.
Feat-Y: What does the brand name mean?
V.C.: Omnia In Uno refers to the alchemists of the 18th century. Once translated, this Latin formula means "All in one" and designates the four founding elements of our planet. They are also engraved on the typography of our site and inscribed on our products. They also appear in the logo of our "Vintage" collection: on the elephant, you can see that there are drops of water. The lotus flower recalls the element of the Earth. We find fire and also air, with the ears. This means not to lose your footing and not to forget yourself in front of a complex world.
Feat-Y: How did you discover Lyocell TENCEL™?
V.C.: At the beginning, we wanted to move towards organic cotton. During our meeting with our Portuguese producer, next to Porto (a family factory, N.D.L.R.), they put forward Lyocell TENCEL™. We saw that we could use it on adult clothing and that few actors were using it. Moreover, it is very little known in France. We were seduced as soon as we left the meeting !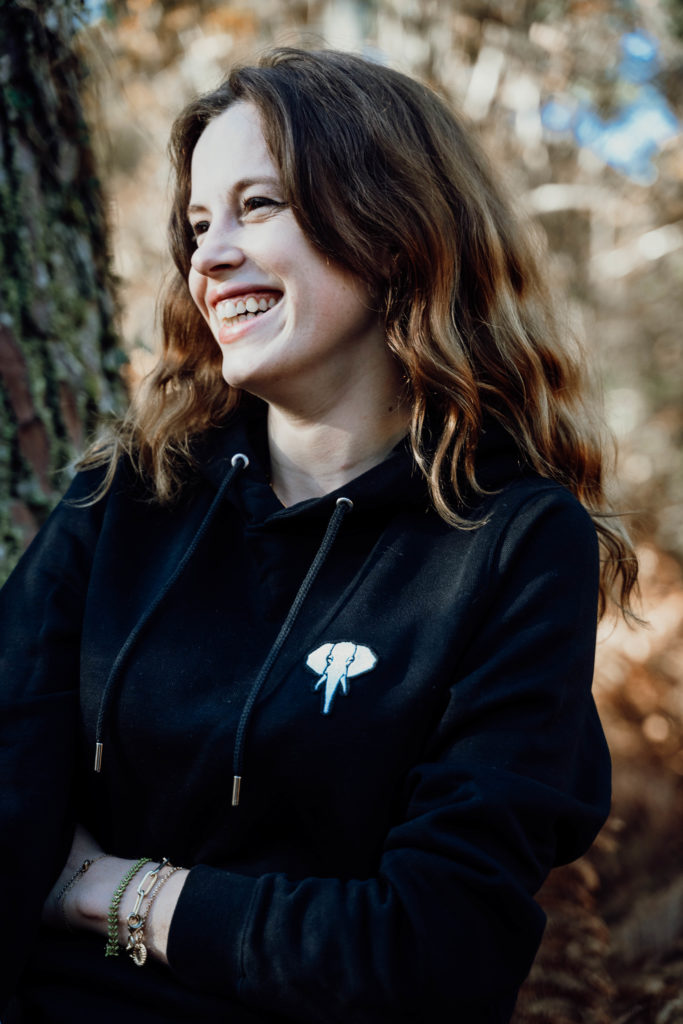 Feat-Y: An elephant is present next to the brand name and on your products: why?
V.C.: We find it a fascinating animal. The choice of the elephant is also explained by our partnerships with associations, to which we donate profits. There is Surfrider Foundation Europe, with whom we organize waste collection on the beaches of the Bordeaux basin. Thanks to One Tree Planted, we donate money to replant trees in Australia. Finally, we also work with Wildlife Angel. It is established in Darwin, the ecosystem of Bordeaux, and fights against poaching. Donations are used to finance equipment and training for rangers in Africa.
Feat-Y: Are you thinking of other subjects for the future?
V.C. : On souhaiterait diversifier notre gamme avec l'utilisation du lin et du chanvre, voire potentiellement de l'ortie. Cependant, faire les choses bien, cela prend du temps. Il faut se mettre d'accord sur le produit, convenir de la matière, étudier les possibilités techniques, faire des essais, savoir si ce sera viable financièrement, trouver le fournisseur, faire intervenir un organisme indépendant pour vérifier les informations…
Feat-Y: You offer sweatshirts, hoodies and t-shirts. What was your inspiration for these models?
V.C.: It's lifestyle! We wanted to create adaptive clothing, which can be worn at a dinner party, with friends, but also outdoors, for physical activities. Lyocell has quite incredible thermal properties.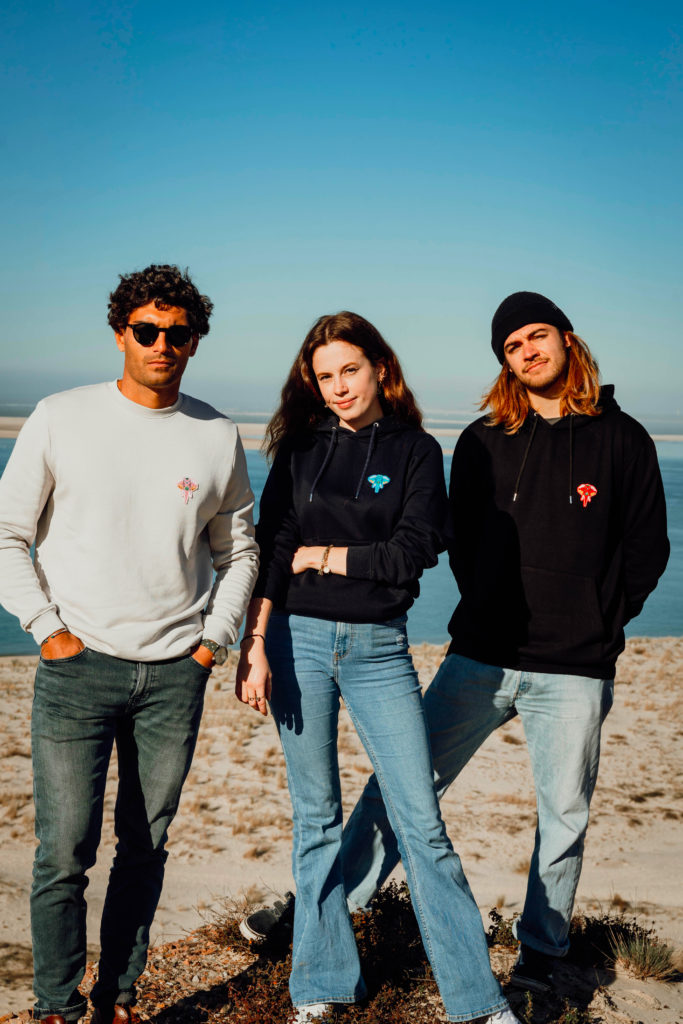 Feat-Y: Do you have a particular activity at the moment?
V.C.: We're trying to develop the community around the brand, and we hope to offer French products fairly quickly!
Feat-Y: Which piece in your range could you recommend for a Christmas gift?
V.C.: If it's going to be worn in winter, I would recommend the sweater. If it's for summer, it would be the t-shirt. I have a Cartesian approach, so I would suggest testing our products so that people can discover the properties of Lyocell. We have a lot of positive feedback from customers who have been able to touch this material!
Feat-Y: What is your ecological commitment?
V.C.: I grew up in Paris, and I never really considered ecology much during my childhood. I would say that I had a trigger in the last 4/5 years, when I became independent. I arrived in Bordeaux, and I realized that simple citizen actions can lead to great results!
Interviewed by Mélanie Domergue
Infos :
internet : https://omnia-in-uno.com/fr
Instagram : https://www.instagram.com/omniainuno