Making any event (birthday, team building, wedding, etc.) an opportunity to donate to associations is what Gandee, an online kitty company, offers. Its founder, Layticia Audibert, answeredFeat-Y's questions about Gandee's philosophy, the criteria put in place so that associations can benefit from Gandee's kitty, as well as corporate sponsorship, under different formulas. Interview.
Feat-y: Where did you get the idea to found Gandee and is the name of your company in reference to Mahatma Gandhi?
Layticia Audibert: It's a tribute to the Mahatma. There are two sentences from him that are dear to my heart. The first is: "Be the change you want to see in the world" and the second, which is the strong line of Gandhi and Gandee is: "Leading by example is not the best way. It is the only way. By the way, we have a little Gandhi character, which we recustomized on our website. We wanted to honor Gandhi's fight for justice. And like him, but the comparison stops there of course, I was a lawyer. So, law leads to everything and to solidarity too.
Second, there are several stories in the story. The first is that Gandee has been in me since I was a little girl. When I was six years old, I ended up in front of the juvenile judge because I started a revolution in the canteen because the ladies on duty were giving more food to the mayor's son than to the people in precarious situations in the school. As I found this unfair, I started a revolution and the mother of the mayor's son took me to court. I found myself in the judge's office, with my parents, at the age of six, and the judge said to me, lecturing me: "Miss Audibert. You can't take the law into your own hands! ". And at the end of the interview, he whispered in my ear, "But you were right. This opened the door to my thirst for justice, to help those who need it. Hence my career as a lawyer and now Gandee.
And then, on my 40th birthday, I decided, instead of getting gifts from my friends, I put out an appeal on my social networks asking them, "It's my 40th birthday. Instead of giving me a gift, if you want to make me really happy, I suggest you do some good in the world, give to an association or do something for those in need". And to my great surprise, this resulted in 1,500 gifts from people, close to me or almost unknown, who either made donations, became volunteers, helped the elderly in their building, gave a sandwich to the homeless person on the corner of their street… I've gotten a lot of feedback saying, "It's great that we can use your birthday to remind us of the importance of giving! It's a shame there isn't a tool for that. There was also: "We don't know which association to choose, etc. We need to know a little more about the associations. That's why I created Gandee, saying to myself: "I'm going to create a kind of Leetchi of generosity", so that each event in the life of individuals (wedding, birth of a child, birthday, sports challenge…) or companies (employee donations, team building events, product sharing…) become opportunities for solidarity with the associations that we will have referenced on Gandee and that meet a quality charter.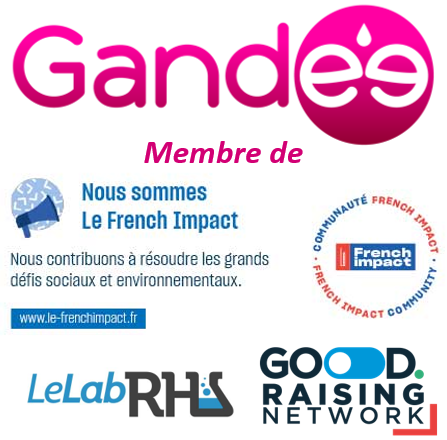 Feat-Y : What makes Gandee different from other online fundraising companies, like Leetchi for example?
L.A :Very clearly, it is that 100% of the donations are transferred to an escrow account, opened in the name of the association. The money never goes through a donor or the organizer. The money goes directly to the association's account. On the other kitchens, you can't create a kitty for an association. You will say to your friends: "I want to collect for an association", but your friends will donate and you will have to pay the money to the association. This often poses a real problem of traceability and there have been several so-called solidarity funds that have caused a scandal. With Gandee, the money goes directly to the association and we issue tax receipts and the donations are tax deductible. We are therefore a 100% solidarity kitty and 100% for the benefit of associations.
Feat-Y: What criteria must companies or associations meet in order to benefit from online kitty on Gandee? How many companies, foundations or associations meet your criteria so far?
L.A : There are about fifty partner associations. At the beginning, we had quite drastic criteria. We asked them to have labels such as Don en confiance or Ideas, which are labels that verify, with a certain amount of control, the probity of the associations with external audits. Today, we have decided to open our field of action to any type of association, labeled or not, as long as they meet the regulatory criteria of general interest. We carry out a certain number of minimum controls (identity document of the leader, status, newspaper of equal announcement, accounts, capacity to emit tax receipts…) We have also, for associations that wish to go further, created a Do Good label, We have also created a "Do Good" label for associations of intermediate size that can decide to be audited by our partner SGS, the world leader in certification, which will verify that they are well managed, that they have an impact, that there is transparency, that we know where the money is going and how it is being used.
Layticia Audibert : "I created Gandee, telling myself that I will create a kind of Leetchi of generosity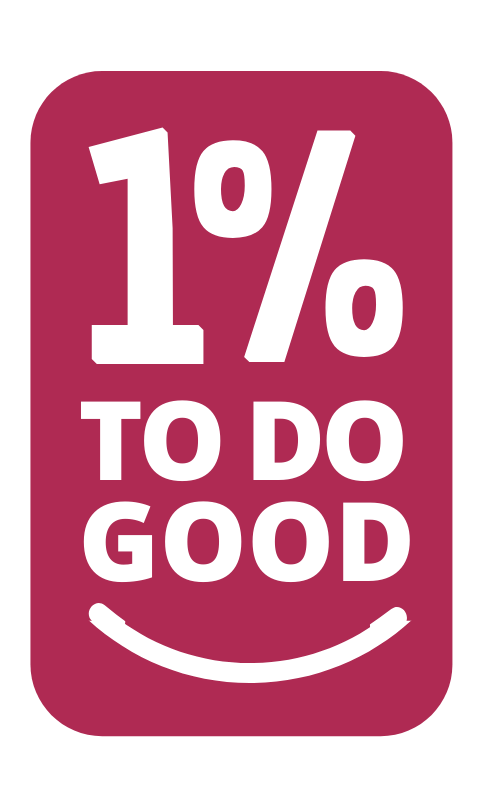 For companies, any type of company can make donations on Gandee. Moreover, we have a support offer in corporate sponsorship. Thanks to corporate philanthropy for associations and our innovative tools, whatever the size of the company (independent, startup, SME, ETI…) we can help you boost your CSR and your employer brand, enhance your image, attract customers and talents, win markets by becoming a committed player and by enhancing your raison d'être by transforming it into a reason to act.
In order to get the maximum benefit from solidarity actions, Gandee offers not only the services of a turnkey "commitment manager" packaged, 1% To do Good or à la carte, in order to optimize CSR, thanks to our selection of associations in all sectors of activity (environment, health, solidarity, …) meeting a quality charter. The solidarity actions allow to fulfill one or more of the 17 UN SDGs; the HRD/Quality of Life at Work part with employee involvement, voting for the association to support, employee donations, team buildings and solidarity sports; and finally, the communication part by providing co-branded positive communication tools (your company/association) with news from the field for internal and external communication.
For this support, there are criteria that are not ours, but those of the associations, according to their internal charter. For example, some associations may refuse funds from companies involved in tobacco, weapons, pornography, alcohol, or the pharmaceutical industry. Some associations, for reasons of probity, do not want to work with certain companies. In these cases, we refuse the partnership if the association does not want to work with this type of company, but we are able to propose other causes.
Feat-Y: You mention that you provide corporate sponsorship. How does it work and what part does corporate sponsorship represent in your activity?
L.A : Today, it's half and half. That is to say that the kitty is half of our activity, corporate sponsorship being the other half. And this, knowing that the kitty is viral, by definition. People come to Gandee and do it naturally. Whereas with corporate sponsorship, we have a prospecting action. The way we accompany companies is based on several formulas. There is an à la carte formula, or a packaged formula called Do good company, or the 1% to do good which allows companies or even freelancers to commit to giving 1% (of their turnover, of their profit, per contract, on the payroll – the company puts the cursor where it wants) and we offer them a communication kit to promote their action.
Today, the commitment of companies is fundamental, both to win customers and to attract talent, young employees who want to work in companies that make sense and give meaning to what they do, to win markets because of what we call social responsibility, which has become very important for companies. They must show that they are committed, not only to financial performance, but also to extra-financial performance. They often have an action with associations, but they don't have the time or the internal resources to do it: they have to choose the right association, communicate about it, manage to get information from the associations… This requires a lot of time and this can be lacking in small and medium-sized companies.
We are their outsourced engagement manager, and we offer them these different packages. For example, the Do good Company package, we will offer them a portfolio of associations and we will try to choose the causes that correspond to the company's DNA. For example, if it's a fashion company, we might choose an association that supports the cause of women. We will select associations with the manager and submit them to the vote of employees and clients, so that solidarity is everyone's business in the company's ecosystem. Then, we set up a collection page, where the company can invite its employees, its ecosystem, to participate in its solidarity effort. Then we provide them with communication tools. For example, we send them a monthly Good News Shot in the form of a mini-video with the good deeds that have taken place within the association and that the company can communicate internally, with its employees, and externally, by saying: "We are proud to support such and such association. Look at what they have done. We have an impact on the world thanks to our action".
In package 1% to do good, we allow companies of all sizes to say: "I'm committed to 1%". The 1% is paid into a Gandee fund to ensure the pledge. We provide communication elements and they become part of our new community, the 1% to do good who are committed to doing good with their business. We ask for a minimum donation in the first year, in order to have a real commitment, which is 20 euros/month for independents, 100 euros/month for larger companies. All of this is tax-free since the donation is tax-deductible. Then our support is a fixed price that can be paid monthly or yearly according to the wishes of the companies.
Jonathan Baudoin
Website:https://www.gandee.com/
Facebook :https://www.facebook.com/GandeeDoGooders/
Instagram : https://www.instagram.com/gandeedogooders/
Twitter : https://twitter.com/GandeeDoGooders
LinkedIn : https://www.linkedin.com/company/gandeesas/