At Feat-Y, we still don't have a magic recipe to easily find gold nuggets. On the other hand, we now offer you the opportunity to discover literary nuggets thanks to the Lumières box.
Its goal: to put forward, each month, a novel that deserves to be better known. For the moment, about ten publishing houses have joined the project. The first box was created and shipped in October 2020, for 216 pre-orders. Meeting with the creator, Jeanne Ayache.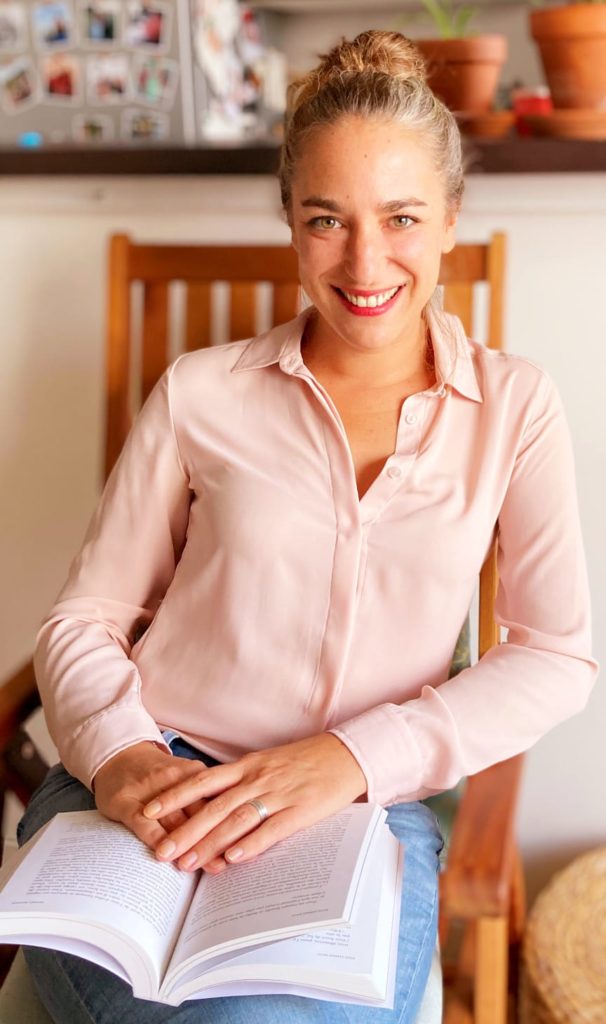 Feat-Y: How was the idea of this literary box born?
Jeanne Ayache: I have been passionate about reading since childhood. For a long time, I wanted to put books back at the heart of my life. I also wanted to have my own business. At the same time, I've been interested in the box model for about ten years, and I've always wanted to create one.
Feat-Y: You say 2020 was the right time to launch it. Why?
J.A.: I worked for a year on a project to open a bookstore in Paris. It was more than compromised with the containment and pandemic of COVID-19, so I decided to stop. However, I had already integrated a literary box concept into this bookstore project. So I focused 100% on the idea of the box.
Feat-Y: What distinguishes your box from others?
J.A.: It proposes novels that we perhaps hear less about, because they are published by less well-known publishers. In this box, there is no personalization. When we choose a book, we have the impression that we're going to like it. I think that's not true. If you personalize things too much, you don't get out of your comfort zone and you don't make as many discoveries.
Feat-Y: How do you choose the books?
J.A.: These are recently published French or foreign novels. They are aimed at adults. I try to anticipate with the publishers the next releases: I select those likely to speak to the greatest number, in order to desecrate literature. I then read the text, paying attention to the quality of the writing. I look for that little touch of audacity, which gives rise to a moment of reading that is remembered. Translated with www.DeepL.com/Translator (free version)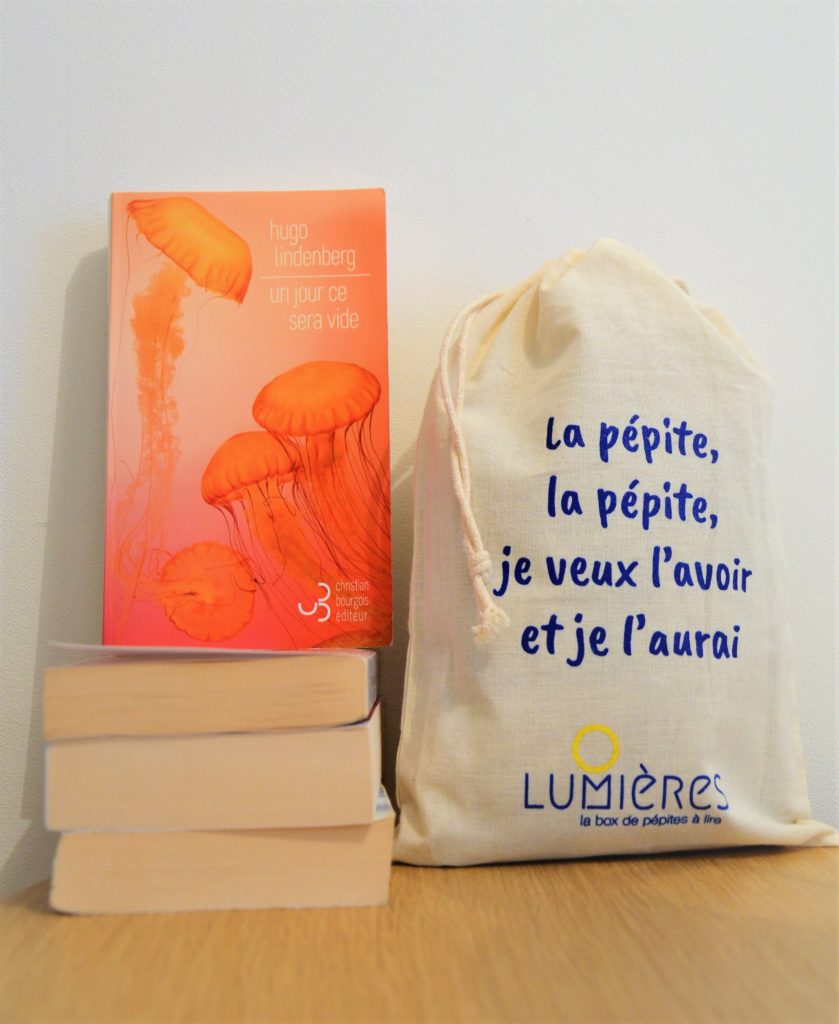 Feat-Y: Which novel did you select for the launch?
J.A.: It's a first novel, "Un jour ce sera vide", by Hugo Lindeberg, published by Christian Bourgois. The first returns are very good!
Feat-Y: You have made the choice of responsible materials .
J.A.: I try as much as I can to use environmentally friendly materials, but it's not a 100% green or zero waste box. There is still room for improvement. There are a lot of surprises, but there are no supports that could be quickly thrown away. I want to avoid overpackaging: there is only one shipping box, with an organic cotton pouch inside. It is meant to protect the book, but it is also reusable. Often, responsible materials are more expensive. The more the Lumières Box community grows, the more I will be able to improve this ecological approach.
Feat-Y: This year has been complicated for everyone with the emergence of COVID-19. Do you think there is a need to escape through reading?
J.A.: Yes, people realized that we were living at 1,000 an hour and spending a lot of time on the screens. Refocusing on more basic things feels good. With the curfew in the big cities, you'd think people would have more opportunities to sit down and read. Well, there's Netflix too, but there's been a renewed interest in reading after the lockdown
Feat-Y: Is there a book that marked you?
J.A.: Recently, there was "La petite lumière" by Antonio Moresco. This 120-page book blew me away with the beauty of the writing and the intensity of a confusing story. You don't really understand what it is about, and yet there is an incredible force that makes you want to reread it once it's finished. That's what I expect from a book: thrills.
Feat-Y: If you were a literary heroine, which one would it be?
J.A.: I would be Modesta, in "The Art of Joy" by Goliarda Sapienza. She has an incredible destiny and carries the strength of women, the struggle for the right to freedom, to pleasure, to her place and her opinion in society.
Interviewed by Mélanie Domergue
more infos :
website: https://lumieres-labox.fr/
Facebook : https://www.facebook.com/lumieres.labox
Instagram : @lumieres_labox