Mayo tuna. No, this is not a suggestion for your next meal! Under this name are Eva May Chan and Palmyre Leleu, clothing tattoo artists. Their project, to give a new life to vintage and second hand clothes by embroidering them. Their crowdfundingends this Saturday, November 7th and has already raised 10 000 euros.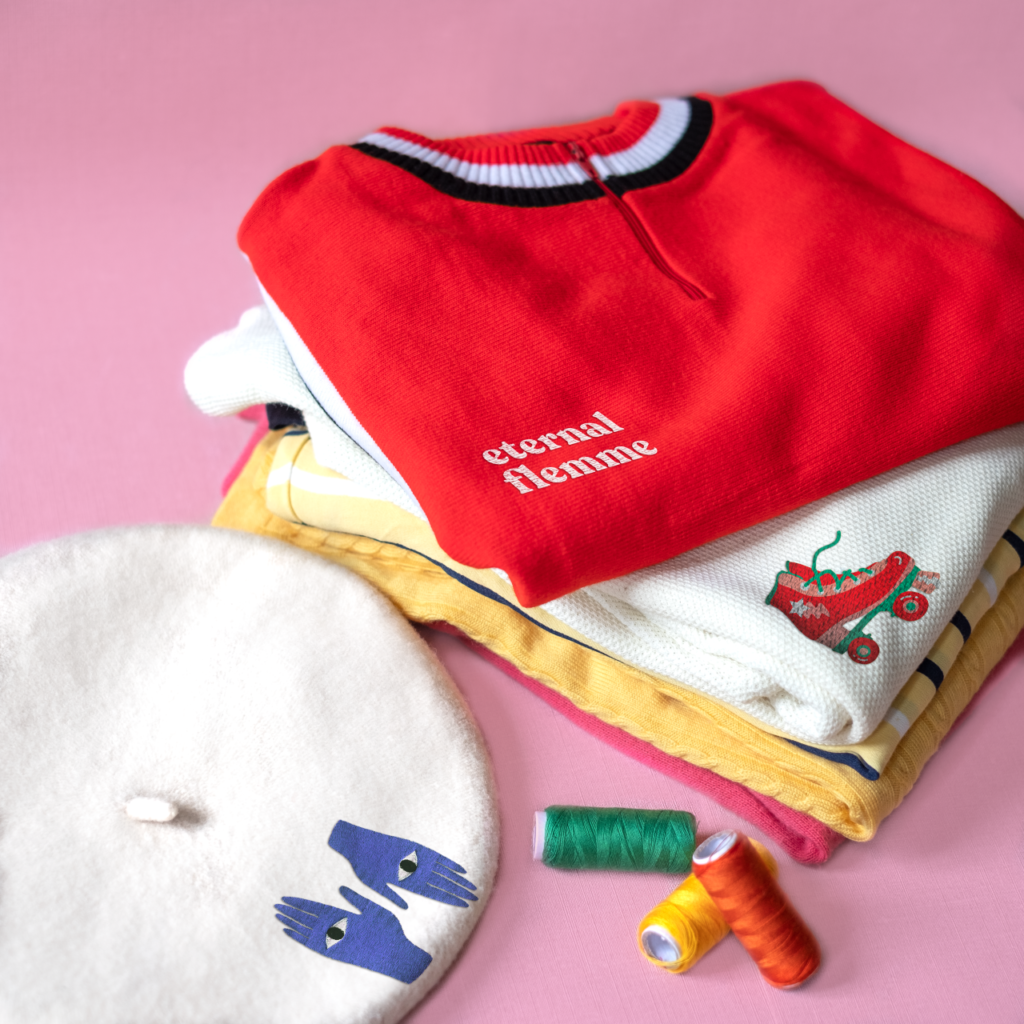 Feat-Y : How did you guys meet?
Eva May Chan : Palmyre and I have been friends for five years. We share the same background: we both studied fashion, visual communication and graphic design. We have tons of passions in common, like fashion, illustration and vintage. Embroidery has connected us. I didn't do it, but Palmyre has been doing it since she was a child, thanks to her grandmother and her mother.
Feat-Y: So the idea was to share a new activity together. What made you want to start a business?
E.MC. : Two years ago, I was a Project Manager in a children's publishing house, but I dreamed of having an online and inclusive thrift store: small and large sizes, with a pop and modern, non-genre selection. On her side, Palmyre embroidered her own illustrations on tee-shirts, which she then sold on the Etsy website. Our desires were complementary, so we decided to bring our two universes together
Feat-Y :why « Thon Mayo » ?
E.MC. : It started out as a joke. Each time we organized meetings to find a name, we would come back to "Thon Mayo", just for fun. And then, we said to ourselves that it corresponded to us: it is funny, it has a small side "popular culture" and it remains very well in head!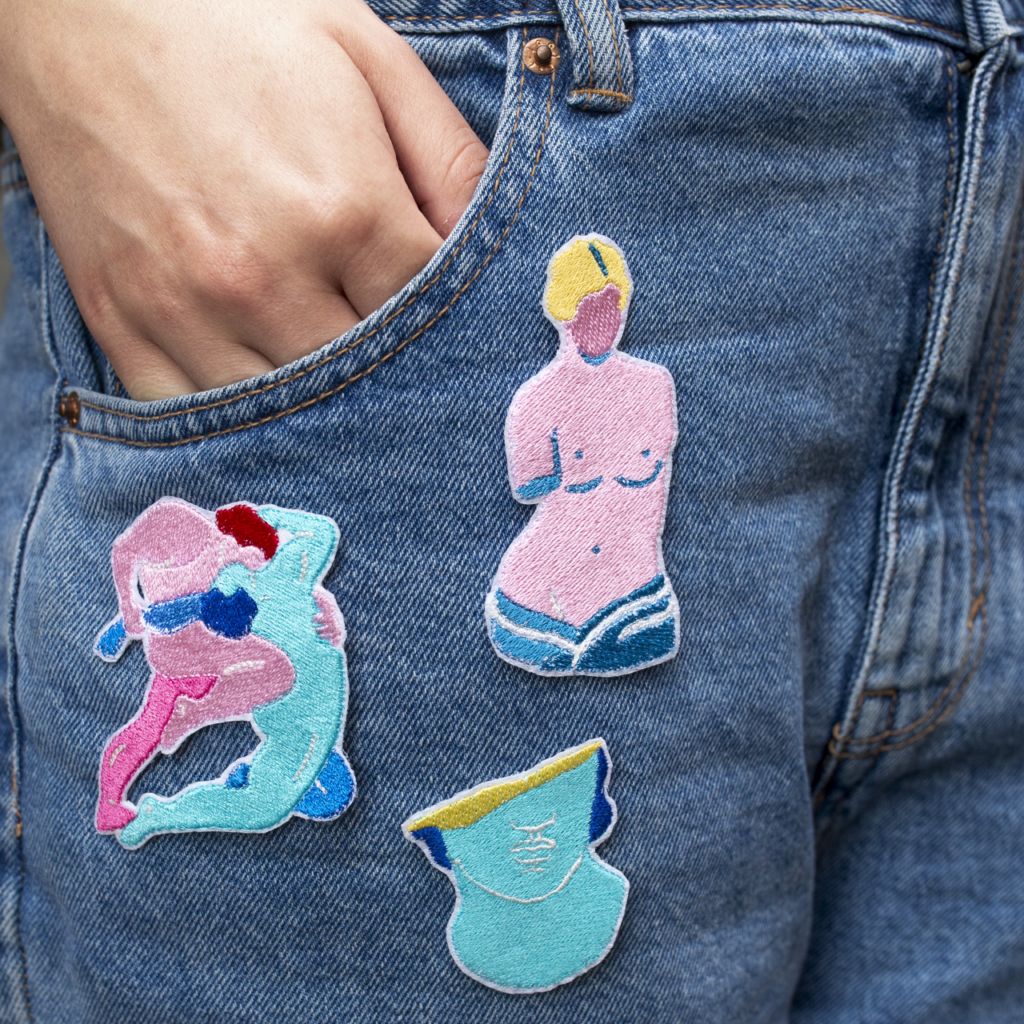 Feat-Y : Will it work like a tattoo parlor?
E.MC. : Yes, we created a portfolio of illustrations from which customers will select what they want. They will be able to have them embroidered on demand, either on second hand clothes (offered on the site) or on their own clothes, during live events. There will also be a catalog of typographies.
Feat-Y : Thon Mayo is not only intended to be an e-shop!
E.MC. : No ! We will travel every weekend to take part in events, such as designer markets, dressing-room sales, festivals, pop-up stores, etc. It will initially be around Lille, Paris and Brussels.
Feat-Y : You do the illustrations yourself: do you have favourite themes?
E.MC. : Many things inspire us! Astrology, kitsch objects from the 90s, French rap punchlines, references to pop culture… Right now, we're working on soccer. It is not very represented in collections made by women. But we want to show that they can also be interested in soccer! In addition, we would like to propose committed messages on social issues, such as feminism, among others. We intend to ask the opinion of interested people to know what they would like!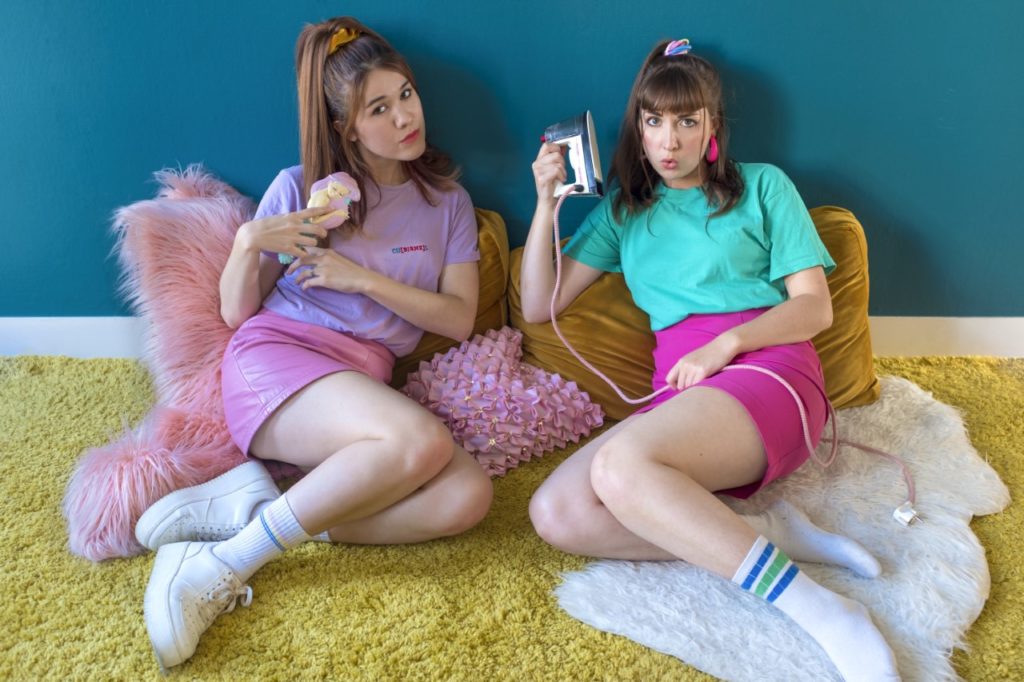 Feat-Y : what are the returns?
E.MC. : People want things that are like them, that last and are ethical. Even before the launch of Mayo Tuna, we already feel close to our community. There is a benevolence that really makes us happy!
Feat-Y : Do you think there is a generation more receptive to a project like this?
E.MC. : There are many! I see initiatives such as resource centres or bulk trades proposed by people in their forties. I am 30 years old, and I find that my generation is more aware of environmental issues. We've been evolving with the internet for a while, so it's easier to form an opinion or keep up to date. For me, the 18-20 age group is unbelievable: I find them very militant and committed. I also have confidence in the generations to come.
Feat-Y :We start a second containment. Is your calendar changed?
E.MC. : Everything is a bit on stand-by, we have to wait before going to buy the crowdfunded machine, since we can't go to the suppliers. This confinement is an opportunity to find different ways to communicate. For example, we asked our community if they were interested in lives or tutos. Like many small businesses, it's hard to plan ahead, but we're pretty serene and we're still hoping to get started in January 2021!
Interviewed by Mélanie Domergue
more infos :
crowdfunding : https://www.kisskissbankbank.com/fr/projects/thon-mayo-tatouage-de-vetements
Facebook : https://www.facebook.com/thonmayoclub
Instagram : https://www.instagram.com/thonmayoclub/