No red carpet or glitter, but the love of cinema is still there! Covid obliges, this fifth edition is accessible online, but also on MyCanal and TV5 Monde, from December 10 to 16, 2020. Created five years ago under the aegis of the Cannes Film Festival, Positive Cinema Week aims to present films that carry a message, intended for the greatest number of people, and oriented towards future generations.
After such a year, the theme of this new Week was quite obvious: altruism. "Up until now, loneliness has been a priority. That's how we summarize the consumer society: 'the more we are alone, the more we consume'. And then, there was an awareness, we realized that we did not like that, that we needed others", summarizes Jacques Attali, writer and economist. This movie lover is also president of the Positive Planet Foundation, which develops economic, social and environmental inclusion.
Conferences, debates and screenings will punctuate the next few days. The public is free to attend: the events are free and only require registration (see info below). On Wednesday, December 16, starting at noon, the jury, chaired by Régis Wargnier (director of Indochine), will award four prizes: the Prize for the Best Feature Fiction or Documentary Film Positif 2020, the Prize of Honor of the Cinema Positif, the Special Prize of the Cinema Positif, and the Prize for the Best Positive Short Film.
THE SELECTION OF 12 FILMS IS VARIED, AS MUCH BY THE ENVIRONMENTAL OR SOCIETAL THEMES AS BY THE COUNTRIES REPRESENTED:
ADAM, DE MARYAM TOUZANI (MAROC, FRANCE, BELGIQUE)
AU NOM DE LA TERRE, D'ÉDOUARD BERGEON (FRANCE)
DEMAIN EST À NOUS, DE GILLES DE MAISTRE (FRANCE)
LA VIE SCOLAIRE, DE GRAND CORPS MALADE & MEHDI IDIR (FRANCE)
LES HIRONDELLES DE KABOUL, DE ZABOU BREITMAN & ÉLÉA GOBBÉ-MÉVELLEC (FRANCE, LUXEMBOURG, SUISSE)
LES ÉBLOUIS, DE SARAH SUCO (FRANCE)
PAPICHA, DE MOUNIA MEDDOUR (FRANCE, ALGÉRIE, BELGIQUE, QATAR)
SCANDALE, DE JAY ROACH (USA)
TOUT EST POSSIBLE (THE BIGGEST LITTLE FARM), DE JOHN CHESTER (USA)
WOMAN, DE YANN ARTHUS BERTRAND & ANASTASIA MIKOVA (FRANCE)
HORS NORMES, D'OLIVIER NAKACHE ET ÉRIC TOLEDANO (FRANCE)
LE JEUNE AHMED, DE LUC ET JEAN-PIERRE DARDENNE (BELGIQUE, FRANCE)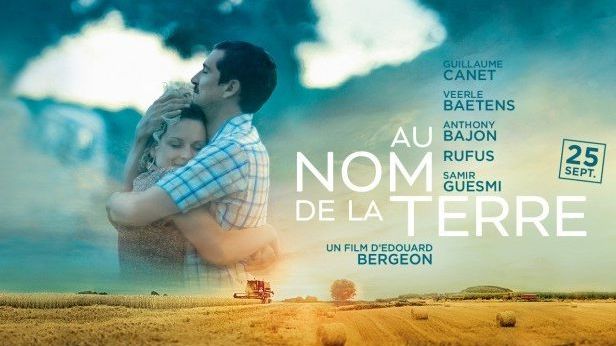 What is positive cinema?
"Positive cinema is neither optimistic nor cheerful. These are films that raise awareness of one of the dimensions of the future, whether economic, social, ecological or democratic," explained Régis Wargnier at the first round table on Friday, December 11.
The cinema becomes a messenger and a mirror, in order to encourage the reflection and the action of the spectators. "It is something subjective: everything depends on the sensitivity of each person. A film can touch us, and not awaken anything in our neighbor. "It all starts from a desire to share and to commit ourselves, together, to a cause.
Melanie Domergue