You are a golden person. Yes, you are! In fact, we've probably found the perfect Christmas gift for you: a jewel from Physis. Launched on November 20, 2020, it showcases the know-how of Brazilian artisans. Once elements of nature are harvested (leaves, flowers, seeds), they are dehydrated and then go through a specific sealing to be crystallized under a thick layer of 18-carat gold. The result: original, delicate and sophisticated handmade jewelry. Meeting with the creator of the brand, Danielle Martins.
Feat-Y: How was Physis born?
Danielle Martins: I have been living in France for seven years, but I am Brazilian and I often go back to my native country to see my family. My last trip allowed me to discover the know-how of Brazilian artisans. They cover organic materials with gold. They mainly use leaves, but also herbs and spices, which become jewels! They do it while being very respectful of the environment. Their work is great, and I wanted to take it all the way to France! So I launched the Physis brand, which means "nature" in ancient Greek.
Feat-Y: Tell us about the available collections! Where did the inspiration come from?
D.M.: Elements of nature! The Greeks and Romans also wore them in their jewelry. The "Exotica" collection reminds us of all that is exotic, tropical. "Hesperides" comes from this Greco-Roman inspiration. Finally, "Davallia" is a very feminine collection, which is inspired by Davallia ferns.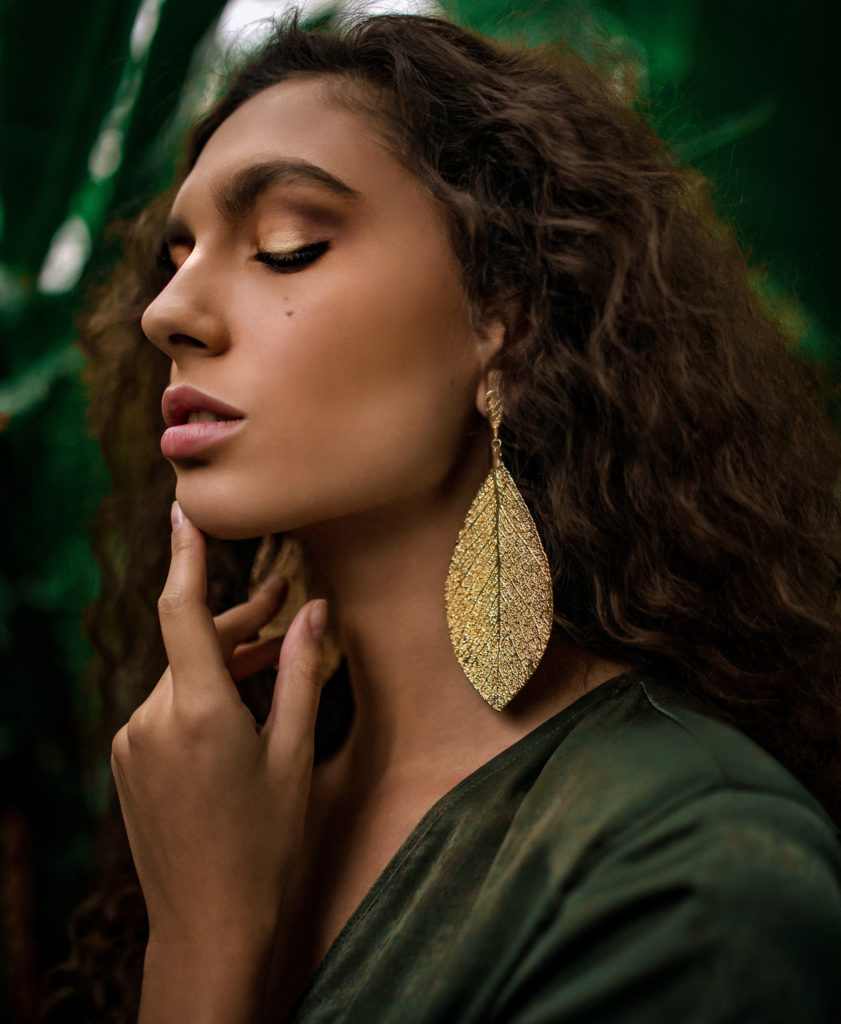 Feat-Y: How do you preserve the environment during the jewelry creation process?
D.M. : They are made from several types of leaves and flowers, including wild ones, harvested once a year and at the most convenient time. This is the case of the leaf Chamaecrista orbiculata or Magnolia. The harvest is limited: leaves are left on the ground to preserve its balance. It is also done hand in hand with local associations. Roses and ferns are grown in partner workshops. In order to crystallize these natural elements, the craftsmen use gold and a lot of water. 70% of the gold is recycled: it comes from unsold items, from pieces that were not very successful, or from our partner. We also have a machine for reusing waste water. 80% of water is saved: 5,000 liters of water are recycled every hour.
Feat-Y: What is the ecological commitment of Physis?
D.M. : For each piece of jewelry sold, we are committed to planting a tree in areas of the world affected by deforestation, particularly in Brazil, South America and Africa. We work with the international association One Tree Planted. This allows us to offset our carbon emission due to the shipment of the jewelry between Brazil and France.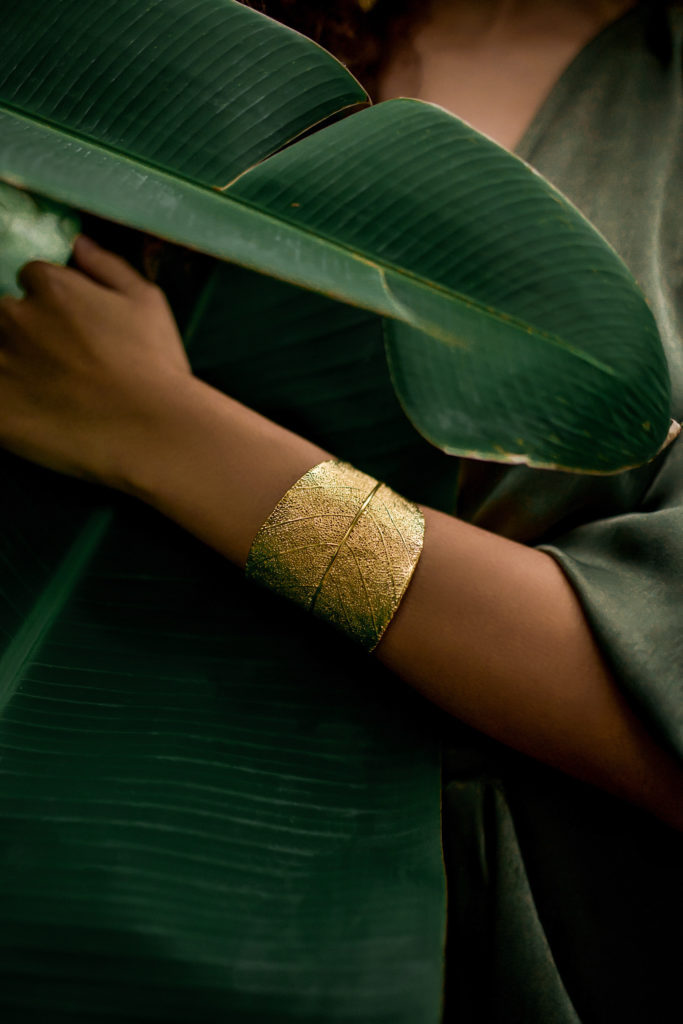 Feat-Y: Packaging is also responsible.
D.M.: Yes, it contains no plastic and is 100% recyclable. Our cases and shipping boxes are made of FSC® certified natural cardboard, for responsible forest management. We also limit the presence of recycled and FSC® certified paper: information is scanned and emailed to customers. As for the jewelry pouches, they are made of organic cotton.
Feat-Y: Where does your love of nature come from?
D.M. : In Brazil, there is a very strong connection with nature, starting from our childhood. This is what is missing in France, even if ecological awareness is tending to develop in Europe. Every trip to Brazil allows me to recharge my batteries. By wearing these jewels, you keep a little bit of nature with you every day, it's important for me.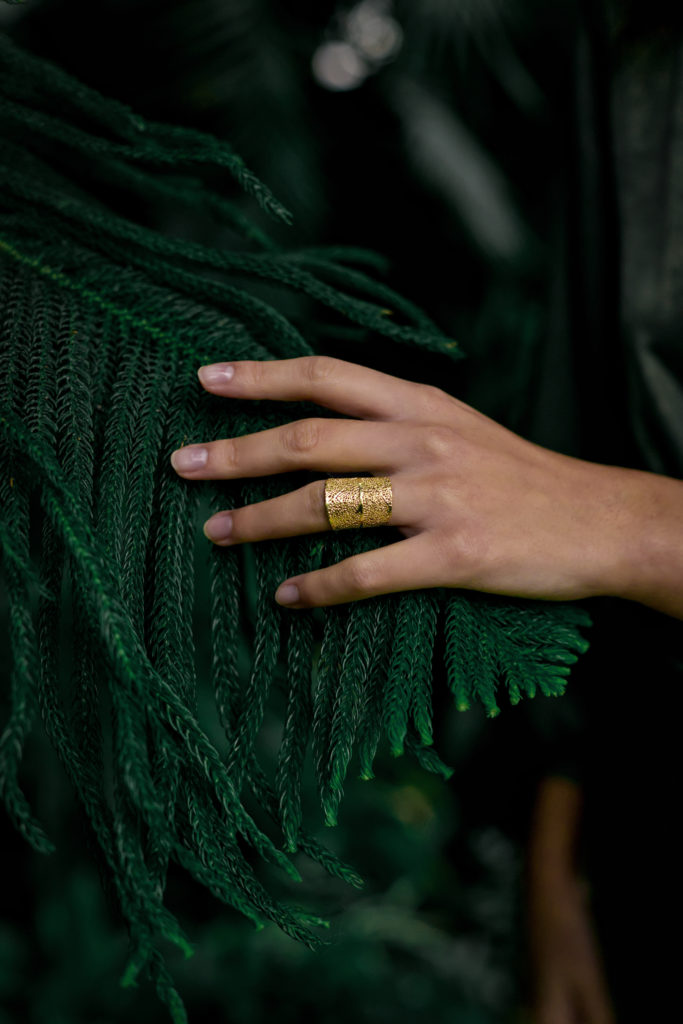 Feat-Y: What piece would you recommend for a Christmas gift?
D.M.: One piece is a masterpiece of know-how: the Magnolia bracelet! It is made of a leaf of Magnolia, with a magnificent work of ribbing.
Interviewed by Mélanie Domergue
Infos :
internet : https://physis-paris.com
Facebook : https://www.facebook.com/physisparis
Instagram : https://instagram.com/physisparis