At Feat-Y, we still don't know who came first between the egg and the hen. However, we are very sensitive to animal welfare. This is why we are introducing Poulehouse, a new way of producing eggs that is new in France: thanks to the kindness of its founders, Fabien Sauleman, Sébastien Neusch and Élodie Pellegrain, hens can enjoy their old age with peace of mind. Since the creation of Poulehouse in 2017, 75,000 laying hens have been saved from slaughter, and 10 million eggs have been sold! Fabien Sauleman tells us more.
Feat-Y: How did the Poulehouse adventure begin?
Fabien Sauleman: Initially, nothing predestined me for the food industry, since I was creating mobile applications. My thinking began in 2016. At the time, I was already a vegetarian and aware of animal suffering. It was the figures related to egg production that appealed to me: every year, 100 million hens are killed before they are 18 months old, because they are no longer considered as productive as they were at the very beginning of their lives. Yet they are still very young and continue to lay eggs throughout their lives. What's more, a hen can live up to 10 years!
In the same way, nearly 50 million male chicks are crushed or gassed as soon as they are born, as they are considered useless for the egg and meat industries. Without forgetting the 30 million hens raised in battery cages… It has often been heard that it was impossible to take the hens out of their cages. However, some farms are tending to move away from them nowadays, but this is not always enough.
Feat-Y: For all these reasons, you wanted to take action by creating a new production method. What does it consist of?
F.S. : Poulehouse is aimed at breeders and offers them a higher remuneration than the market, if they undertake not to commit their laying hens to a premature slaughter. Once the contract is signed by both parties, we have the choice between three solutions to allow the hens to enjoy a happy old age. First of all, they can be sent to "La Maison des Poules", a pilot farm designed by Poulehouse in the Limousin. The original breeder can also keep them with him, or they can be sent to a breeder "specializing in old chickens" until their natural death. In addition, we could soon create a second farm in Brittany. Poulehouse is also a brand: the eggs resulting from this ethical approach are sold in boxes of six, organic or free-range.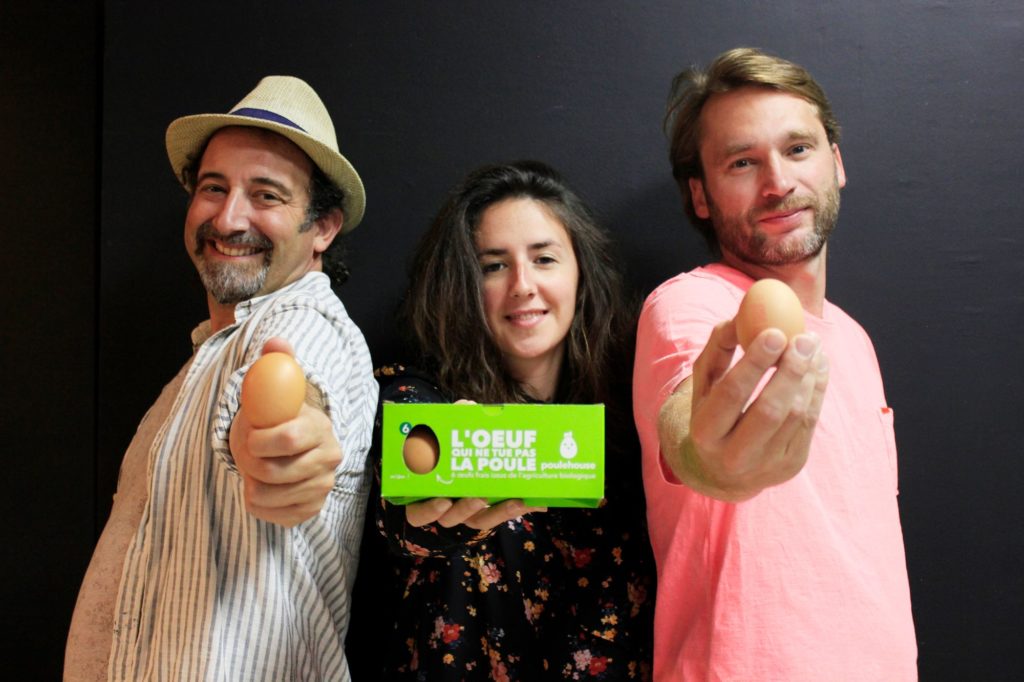 Feat-Y: At the same time, you also act so that the male chicks are not killed.
F.S.: We are indeed working with the German start-up Seleggt, which has been developing a "sexage in ovo" technique since 2019. This makes it possible to detect the sex of the embryo in the egg on the 9th day of incubation. The aim is to incubate only female chicks. Above all, a study by the Scientific Committee of the German Bundestag has shown that the embryo is only capable of interpreting pain after the 13th day of incubation. This technique is therefore painless!
On the 9th day of incubation, the eggs leave the incubator. A robotic arm points a laser at the shell of the fertilized egg to drill a hole 0.3 mm in diameter. A drop of allantoid liquid is then sucked in with a pipette. A drop of reagent is added to this sample to find out the sex of the chick. If the liquid changes color, it means that the chick is a female.
The membrane of the egg reconstitutes itself in a few hours. When they are spotted, the male eggs are upgraded to a raw material with a high protein value. The female eggs are returned to the incubator and hatch on the 21stday. The female chicks then leave for the Poulehouse farms. The eggs of the hens resulting from this technique are then stamped "Respeggt".
Once marketed, the Poulehouse boxes are distributed in France and carry a yellow sticker with the words "without killing male chicks". By the end of 2020, more than 15,000 Poulehouse chickens had already been produced using this method! Moreover, since February 2020, we have committed ourselves to ensure that all our partner breeders are issued from this selection technique.
Feat-Y: You also raise awareness among individual consumers by offering them the opportunity to adopt chickens directly. How does it work?
F.S.: We launched the "adopte1poule.fr" platform in June 2020! It connects individuals and breeders to adopt a hen initially intended for the slaughterhouse. Remember that in addition to giving eggs, the hens can plough your land but also produce good natural fertilizers thanks to their droppings. Beware, however: the hens to be adopted are not from Poulehouse, since they never go to the slaughterhouse.
If the individual is interested in an adoption, the process is simple. All you have to do is reserve and set the number of hens desired, select the date and time of the appointment at the farm, and then pick them up. Since the beginning of the confinements, between 4,000 and 5,000 hens have already been adopted!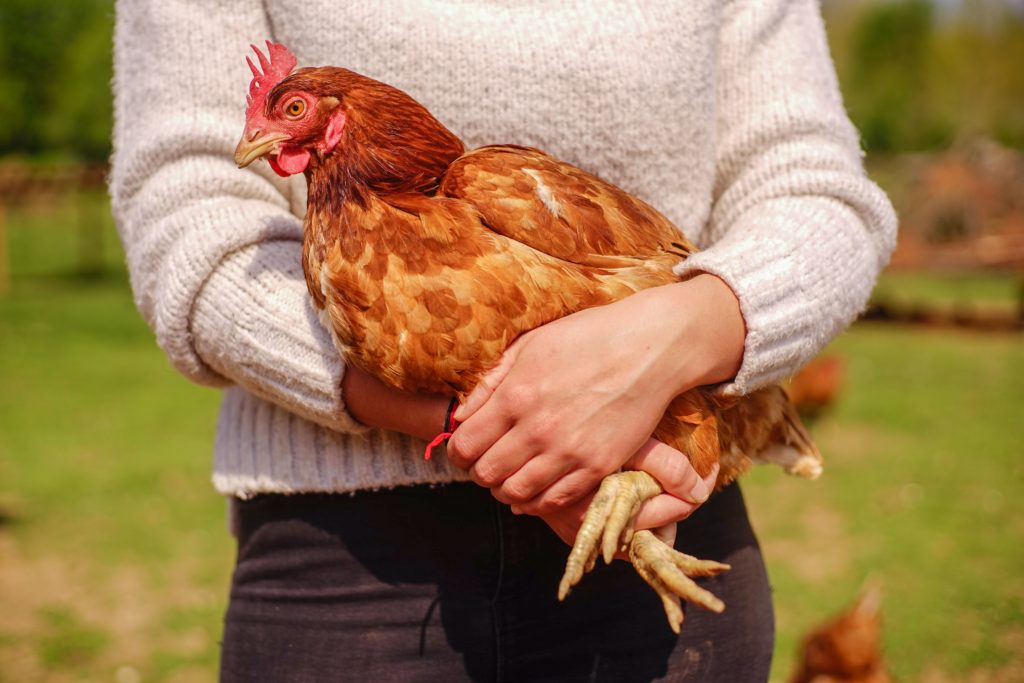 Feat-Y: For some time now, animal welfare has had its place in the news, with the videos of the association L24, and more recently with the upcoming ban on circus animals. Do you think enough action is being taken?
F.S.: This subject is growing! There is a growing awareness of opinion, which requires good information and pedagogy. The strength of associations such as L214 is indeed to bring to light facts that are not known. Questioning feeds change! Consumers are increasingly wondering where what is on their plate comes from, and under what conditions the product was manufactured, which, for me, proves that the work of raising awareness is well under way.
On the political side, progress has been made for pets, but it seems that there are still second-class animals.
Feat-Y: What are your hopes for Poulehouse in the coming months?
F.S.: We would like every consumer to be able to find eggs from Poulehouse close to home! That's why we want to expand into other brands. Today, Poulehouse eggs can be found on the shelves of Carrefour or Intermarché. At the same time, we also hope to work with brands to create new products. They represent 40% of our production! The latest is our chocolate fondant "that doesn't kill the hen", in partnership with Franprix.
Interviewed by Mélanie Domergue
Infos :
website : https://www.poulehouse.fr/
To adopt a hen : https://adopte1poule.fr/
Facebook : https://www.facebook.com/poulehouseofficiel
Instagram : https://www.instagram.com/poulehouse/